Enforcing the demanding rules of Europe's chemical legislation is keeping regulators and companies on their toes
Two years ago, the chemical industry breathed a collective sigh of relief. 2018 marked the end of the frantic race to register all chemicals produced and imported into the EU and European Economic Area (EEA) under the world's most comprehensive law of its kind, the Reach (registration, evaluation, authorisation and restriction of chemicals) regulation.
It was a mammoth task: companies collected human health and environmental data on over 21,500 chemicals and submitted it to the European Chemicals Agency (Echa) for storing in the world's largest, open substance database.
But while the industry regained its breath from passing the 'R' checkpoint, Europe moved into the 'E' of Reach; a phase that makes it plain that even the most ambitious chemical legislation in the world is only as good as its execution.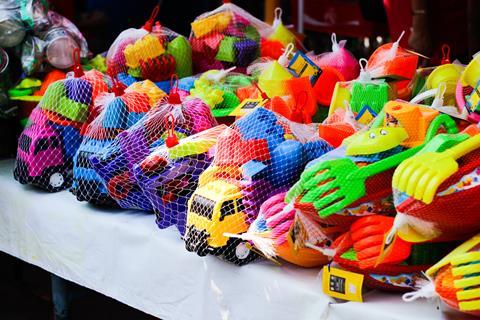 Problems with the quality of submitted registration data have become impossible to ignore. A 2018 study by the German Federal Institute for Risk Assessment (BfR) and the German Environment Agency (UBA) concluded that, of the 3800 substance dossiers Echa received for chemicals produced at more than 1000 tonnes/year, just one third complied with the law.
Echa itself found important information missing from almost 75% of Reach registration dossiers it checked for compliance during 2018. The agency's most recent evaluation statistics, released on 26 February, revealed that it had to request further information on 81% of dossiers checked last year.
You can increase the number of inspections by 10 or 20 times, but if enforcement authorities do not have the right tools … restriction is essentially useless
Echa sees these results not as a sign of industry failure but as one of the wrong expectations. 'When we set out with Reach we predicted that industry would be more compliant than they turned out to be. But such predictions are difficult and have very little scientific value,' says the agency's executive director, Bjorn Hansen.
He believes that most companies submitted their registration dossiers in good faith. That many turned out to not be good enough is part of the 'natural learning curve' that Reach is built to accommodate, Hansen says: 'It was going to go exactly like this: industry does the best it can, Echa tells industry where it hasn't done enough, and the Reach machinery starts.'
Starting the evaluation machine
Shortly after UBA and BfR released their study, non-governmental organisations (NGOs) ramped up the pressure on the European Commission and Echa to take action. Weak enforcement of Reach, the Environmental Bureau (EEB) said in response to the German paper, is letting the chemical industry break the law and get away with it. 'We have the best rules in the world, with some of the worst enforcement in the world,' the NGO slammed Reach.
The regulators responded in June 2019 with a plan to intensify scrutiny. Echa will screen all Reach dossiers for chemicals registered at over 100 tonnes/year by the end of 2023. By 2027, the agency will have screened the substances in the 1-100 tonnes/year band. The screening determines whether a chemical is of potential concern to human health or the environment, and can trigger regulatory action, such as restrictions on its use. Those dossiers with data gaps will undergo a compliance check, by which Echa verifies if the information submitted is in line with Reach rules.
'This means we expect to look at doing compliance checks on about 30% of all registered substances over the next eight years,' Hansen says. When Reach was adopted, Echa was only required to check 5% of dossiers in each of the tonnage bands.
A good Reach dossier should be every company's badge of honour
In parallel, the chemical industry is stepping up efforts to improve registration dossiers before Echa finds anything wrong with them. Three major trade associations – the European Chemical Industry Council (Cefic), the European non-ferrous metals association (Eurometaux), and oil trade body, Concawe – are cooperating with Echa in pushing companies to check their dossiers and voluntarily submit testing proposals: the Reach mechanism by which companies show their intention to produce extra data for their dossiers. Getting them to do so proactively is quicker and less onerous than Echa scolding them first, Hansen says.
For the industry, it's a substantial task: so far, 170 of Cefic's members have agreed to systematically review their registration documents, the trade body says. Together, they hold thousands of dossiers. Approximately 60–70% of all substances made in volumes above 100 tonnes/year and dossiers of nearly 75% of substances produced above 1000 tonnes per year will be reviewed, and improved if needed, explains Cefic's executive director of product stewardship, Sylvie Lemoine.
The effort is necessary, Lemoine says. Older dossiers might have to be brought up-to-date with how scientific knowledge has evolved over the past 10 years. And it is 'our responsibility to make sure that data in Reach dossiers is of the highest quality,' she says. 'A good Reach dossier should be every company's badge of honour.' Cefic is also working with Echa to develop best practice for non-animal testing strategies. This is meant to keep animal testing to a minimum and help companies understand what kind of data the agency expects to see in a good dossier.
The metal industry is keen to get a head start on dossier improvement because it lends some structure to the process, says Eurometaux chemicals management director, Violaine Verougstraete. It's hard to keep up with the constantly evolving data on much-studied metals, such as cobalt and nickel, she says: 'It is a huge burden to update these [dossiers] all the time. For metals like copper there are publications coming out every day.' More importantly, however, Echa sweetened the deal by opening new communication channels. In return for the metals companies improving their dossiers proactively, the agency invites discussions on other issues with the implementation of Reach that are on industry's mind. It was this aspect that convinced most companies to cooperate, Verougstraete says.
Getting it under control
Industry can be a fierce critic of how Reach is being implemented. Without proper enforcement of the law's provisions, the chemical industry, which spent around €10 billion (£9 billion) on the registration process, is not getting a fully functioning internal market with a level playing field.
Some of the criticism targets the individual member states' enforcement agencies. It is their role to punish wrongdoers, be that by enforcing Echa's decisions on non-compliant dossiers or by conducting controls at their borders. This is a complex task. The Commission's latest Reach review found that the member states are inconsistent and disparate in their enforcement efforts, with many lacking the capacity to carry out in-depth inspections and market surveillance.
This is reflected in a lack of enforcement at the borders: a major problem, according to numbers released by Cefic in February. The trade body analysed the non-compliant Reach chemicals in consumer products reported to the EU's rapid alert system for dangerous non-food products (Rapex) last year. It found 92% originated from outside the EEA. Cefic also examined the notifications about individual chemicals to Rapex. Last year, EU/EEA member states and the European Commission notified 1468 illegal substances to the system.
Cefic's Lemoine sees the positive side of these results. 'The fact that a lot of cases of non-compliance are registered in Rapex suggests that the enforcement of Reach is taken seriously by authorities,' she says. 'However, it can and should be improved.'
To Lemoine, the way to tackle the problem is by dedicating more resources to enforcement and by helping the member state authorities with the complexity of Reach. 'You can increase the number of inspections by 10 or 20 times, but if enforcement authorities do not have the right tools and methods to check compliance – such as an analytical method to measure the level of a restricted substance in a complex object – a [Reach] restriction is essentially useless,' she says.
Some help is coming from Echa's enforcement forum, a network of member state enforcement authorities that conducts projects on chemical legislation in a harmonised manner. The forum is currently undertaking a pilot project on hazardous chemicals in imported products. A report is due in mid-2020.
More than half of the inspected companies did not know about their obligations. More enforcement would lead to a higher awareness
The forum's next project will try to pin down substances of very high concern (SVHCs, or chemicals for which individual authorisation is expected to be required under Reach) that are circulating on the European market without a valid Reach authorisation.
Authorisation is another aspect of Reach that is so far inspiring little compliance with the law. Sweden's enforcement authority, Kemi, last year tested 324 articles – including toys, clothing, electronics and sports equipment – for the presence of SVHCs. 43 contained SVHCs above the notification limit of 0.1%. They included chemicals such as short-chain chlorinated paraffins, cadmium, bis(2-ethylhexyl)phthalate plasticiser and boron.
More pressingly, none of the suppliers of the 324 articles properly informed their recipients on the hazardous chemicals in the products – a legal requirement. Suppliers are also obliged to give the same information, free of charge, to consumers within 45 days of receiving a request.
Shortly after Kemi published these results, an Echa project involving 15 member states confirmed the problem. Inspectors looked at 682 articles supplied by 405 companies, finding SVHCs in 12% of the goods. In 89% of articles, the suppliers failed to comply with their communication obligations.
Uninformed and unaware
Kemi says these results come as no surprise. The non-compliant articles it found were mainly off-brand and manufactured outside of the EU, says Kemi inspector, Frida Ramström. 'We know from previous enforcement that substances on the [Reach] candidate list [of SVHCs] are still used in some countries outside the EU, especially in articles made of soft PVC plastic, and it was this type of article that we tried to focus on,' Ramström explains. In all cases, suppliers voluntarily withdrew non-compliant articles from the market. Where inspectors found restricted substances above the limit value, they reported it to environmental prosecutors for investigation.
A lot of non-compliant companies are simply unaware. 'In this project, more than half of the 308 inspected companies did not know about their obligations,' Ramström says. She predicts that compliance with the law would rise if consumers started requesting information about SVHCs in the articles they buy. 'And of course, more enforcement would lead to a higher awareness among companies,' she adds.
Kemi itself is 'quite happy' with the resources at its disposal for enforcement, although: 'Of course, since the numbers of companies and products on the market are so high, we would always like to do more enforcement to reach as many as possible,' Ramström says.
Even if there is the willingness to implement Reach, it's as if people began thinking about enforcement way too late in the process
Starting next year, companies will have another incentive to pay more attention to SVHCs. Echa is developing a database for substances of concern in products, or Scip,, which will hold information provided by companies producing, supplying or importing articles that contain SVHCs. Companies will be legally required to submit this information from 5 January 2021.
Echa's Hansen says the Scip will boost the implementation of Reach rules. For the enforcement authorities, it will also mean a lot more work, he admits: 'Clearly, any piece of legislation is only as strong as its enforcement.' Kemi's Ramström says Sweden will impose a sanction fee on companies that do not report to the database. But she knows from experience that a lot of companies don't even know there are hazardous substances in their articles and 'this will of course make it difficult for them to report to the Scip.'
'Even if there is the willingness [to implement Reach], it's as if people began thinking about enforcement way too late in the process,' says Eurometaux's Verougstraete. 'It should have been the first thing to think about.' Verougstraete says enforcement should be a key element of the European Green Deal and its accompanying chemicals strategy.
For Echa, at least, it will be a defining pillar of the next few years, Hansen says: 'If we summarise the last decade as industry getting their act together, then this decade is all about us checking that they did a good job; and when they didn't, to take action.'
First and foremost, improving the data submitted during the Reach registration decade must be top of the list: it is 'absolutely fundamental' for the functioning of Reach, Hansen says. 'In order to make sure that chemicals and the products that contain them are safe, we have to know what all their hazards are. If we don't know the hazard – whether a substance is irritating or corrosive or causes cancer – we can't ensure safety. It's the fundament of the system.'