At least 2 dead and 31 injured when an explosion led to a solvent tank fire in Leverkusen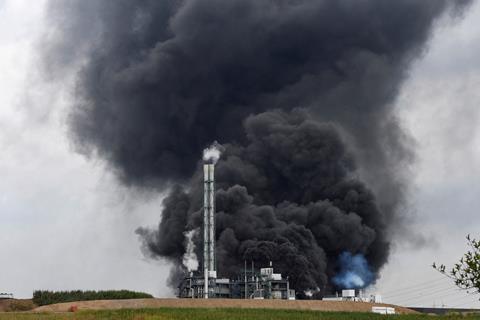 At least two workers were killed, and a further 31 injured, in an explosion and fire at a chemicals park in Leverkusen, Germany. Five people are still missing, and one of the injured is in a life-threatening condition.
The explosion, whose cause is currently unknown, happened in the morning of 27 July. The incident set fire to a tank containing solvent, spreading soot and debris over the surrounding area. Local authorities have been monitoring the air, and residents have been warned not to handle the soot particles, which are up to around 2cm in size and have an oily consistency.
The Chempark site, which is owned and managed by Currenta, is home to over 70 companies. The incident occurred at a waste disposal centre on the site. 'My thoughts are with the injured and with loved ones,' said Chempark manager Lars Friedrich. 'We are still searching for the missing people, but hopes of finding them alive are fading,' he added.

As Business editor, Phillip's aim is to highlight to readers the exciting and innovative chemistry going on in the commercial sector, as well as keeping them abreast of trends and developments in the world of chemistry businesses.
View full profile