Pfizer and GSK settle claims over promoting drugs for unapproved uses in the US
Pfizer and GlaxoSmithKline (GSK) recently agreed separate settlements over allegations of mismarketing drugs in the US. Pfizer will pay $325 million to resolve claims that it defrauded insurers and other healthcare providers by promoting Neurontin (gabapentin) for unapproved uses. If the court approves the settlement, it will put to bed a decade-long civil suit over claims that this epilepsy drug was sold for uses that were not approved by the US Food and Drug Administration (FDA) and for which it is medically ineffective.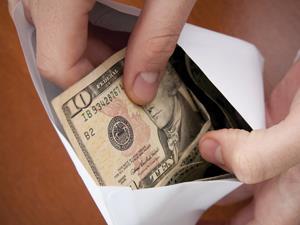 Meanwhile, GSK is to pay $105 million to a number of US states in response to allegations that it unlawfully promoted its asthma drug, Advair (salmeterol/fluticasone), and antidepressant drugs, Paxil (paroxetine) and Wellbutrin (bupropion). Both companies assert that the settlements do not constitute admission of wrongdoing.
'Patient care is undermined when pharmaceutical companies promote uses for drugs that have not been approved by the FDA or pay medical professionals to promote certain drugs,' California attorney general Kamala Harris said in a statement. This settlement imposes new rules designed to prevent future misrepresentation of GSK products, he added.
GSK has said that this case was about historic matters that relate to violations of state trade practice laws. As part of the settlement, GSK must continue its 'Patient First' programme through to at least March 2019. This scheme, which the company has been running in the US since 2011 and is in the process of being rolled out globally, removes individual incentives for sales reps based on prescription volumes. GSK has also committed to stopping paying doctors to speak about its products or attend medical conferences. GSK is also embroiled in an ongoing corruption scandal in China, and last month, the UK's Serious Fraud Office launched a criminal investigation into the commercial practices of GSK and its subsidiaries.
While some of the tactics may have changed, the practice of off-label marketing continues
Adriane Fugh-Berman at Georgetown University, US, who has studied drug marketing and prescribing, says companies have, in general, not cleaned up their act regards inappropriate marketing of drugs. 'While some of the tactics may have changed, the practices of pre-launch marketing and off-label marketing, and the use of key opinion leaders to sell drugs in ways that would be illegal for company employees, continues,' she says.
The FDA, while more optimistic in its assessment, confirms that the issue is ongoing. 'It appears that promotional materials generally have improved overall,' a spokesperson says. 'But as is apparent by the regulatory actions that the FDA continues to take, misleading promotion still occurs. The FDA monitors promotion and will act against misleading promotion."
'Financially, although the amounts of money [in the settlements] seem large, they are a drop in the bucket for pharmaceutical companies,' Fugh-Berman adds. 'There is some evidence in the past, and there is no reason to think this still doesn't go on, that companies figure out how much money and fines they will pay, and just incorporate that into the cost of doing business.'
'The use of ghost written articles has not gone away. Nor has disease-mongering or selling of sickness, inventing or redefining diseases. Influencing people on committees that determine, for example, the cholesterol level at which you should give people drugs – this is all very important,' she says. 'The pharmaceutical companies actually want to be involved in disease management, when really what they should be doing is making and testing drugs.'
Drug companies and physicians have different priorities, Fugh-Berman observes: 'They try to persuade the medical profession that companies and physicians are all in it for the good of patients. In fact, physicians are legally beholden to represent the best interests of patients, whereas companies are legally beholden to shareholders.'
Marketing effort may even have an inverse relationship to the quality of the drug. 'If you have a cure for pancreatic cancer, you don't have to do much marketing,' Fugh-Berman notes. 'If you have a drug that has no advantage over six previous drugs in a category, you have to do a lot of marketing.'