Flavour and fragrance-focused Firmenich complements DSM's transition away from traditional chemicals
Dutch chemical company Royal DSM will merge with Swiss flavours and fragrance group Firmenich, as DSM looks to complete a 20-year transition away from petrochemicals and materials.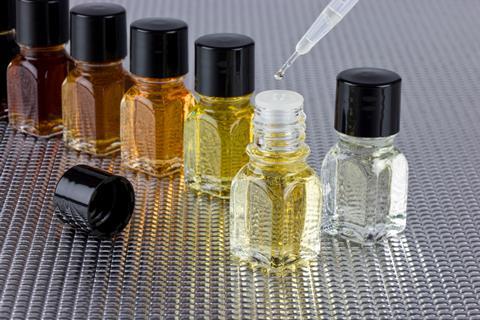 The transformed DSM brings a portfolio of biotechnology, human and animal health and nutrition to the partnership, whereas Firmenich's strengths are in organic chemistry and process engineering with its fragrance and food & beverage businesses.
The share exchange deal will create a company with an estimated value of around €40 billion (£34 billion). DSM shareholders will own 65.5% of the new firm, while Firmenich shareholders will initially own 34.5% and receive €3.5 billion in cash. Gilbert Ghostine, Firmenich's chief executive, said that the merger would create a 'powerhouse of science and innovation'. The joint enterprise will invest a combined €700 million into R&D annually, with over 2000 scientists working on innovation.
A new food and beverage unit will combine DSM's ingredients business with Firmenich's taste business, which has focused on plant-based foods and food sugar reduction, using AI and digitalisation to drive innovation.
At the same time, DSM has also agreed to sell the last of its traditional chemicals businesses, engineering polymers, to German chemicals group Lanxess and private equity company Advent International.
It had already sold its protective materials business to US specialist polymers firm Avient in April, and its resin and coatings business went to Covestro in 2021. In 2002 it shed its petrochemicals business. The company was originally formed by the Dutch government to mine the country's coal reserves.
Last year, DSM said it wanted to focus its business on 'the urgent societal and environmental challenges linked to the way the world produces and consumes food.'
The flavour and fragrances sector is dominated by just five big players, who between them have more than 75% market share, according to Jefferies Equity Research. A series of mergers and acquisitions in the past couple of years have been driven by consumer trends towards more 'natural' products. The DSM Firmenich merger follows the merger of DuPont's nutrition and biosciences business with International Flavors & Fragrances, completed last year.
Angeli Mehta is a freelance science writer with a research PhD, based in Edinburgh, UK
View full profile