Over 100 geoscientists are calling on the American Geophysical Union to reject ExxonMobil funding for events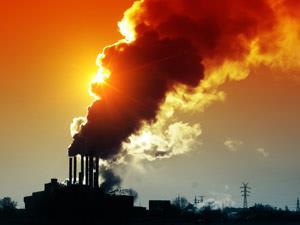 More than 100 geoscientists are urging the American Geophysical Union (AGU) – the world's largest earth science organisation – to reject ExxonMobil sponsorship to help stop the spread of 'climate science disinformation'. In an open letter to the AGU's president, the earth scientists say they are 'deeply troubled by the well-documented complicity of ExxonMobil in climate denial and misinformation'.
Exxon knew about climate change as early as 1977, more than a decade before it became a public issue.
In their letter, the geoscientists argue that the AGU is undermining its stated values and the work of many of its own members by allowing Exxon to affiliate with the organisation. The letter's signatories include the former director of the Nasa Goddard Institute for Space Studies, James Hansen, ex-president of the American Association for the Advancement of Science, James McCarthy, as well as embattled climate scientist Michael Mann, director of Penn State University's Earth System Science Center.
The geoscientists point out that the AGU's support policy states that it will not accept funding from partners that 'promote or disseminate misinformation of science'. Nevertheless, they say that the nearly 24,000 attendees of the AGU 2015 fall meeting in December 2015 were greeted by 'a prominent display of gratitude' for Exxon's sponsorship.
The letter comes amid an investigation of ExxonMobil by the New York and California attorneys general into whether the company lied to shareholders and the public about the risks of climate change and whether such actions are tantamount to securities fraud or violations of environmental laws.