Exclusive interview with Fera chief Hilary Aldridge as the UK's Food and Environment Research Agency becomes majority-owned by Capita
From 1 April 2015, the UK's Food and Environment Research Agency (Fera), becomes a joint venture between the government's Department of Environment, Food and Rural Affairs (Defra) and commercial services megalith Capita. Hilary Aldridge, Fera's chief executive, tells Chemistry World that this partnership – as opposed to an outright sale – provides Fera with the opportunity to maintain its important role in providing scientific services to the government, while generating funds to expand and modernise.
'Defra could see that it would still need the science that Fera provides, but that its overall funding was going to reduce quite sharply,' she says. 'Because we provide some of those key services for government – particularly around plant and bee health – a joint venture means Defra maintains a stake in Fera's future direction. Defra is looking for the best of both worlds in some ways – maintaining its ability to do work for the public good, but also looking for a partner who can bring some commercial expertise and investment.'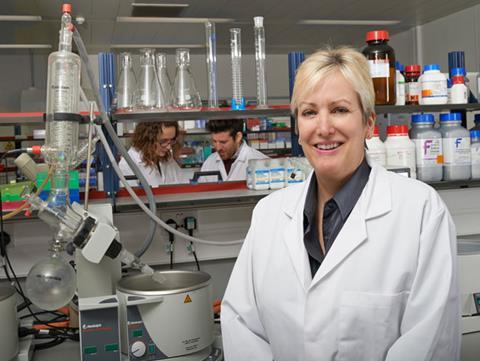 Capita is paying £20 million for a 75% stake in the venture, but Aldridge explains that the company has also committed to investing a further £10 million over five years into Fera as a business. 'There's also a proposal to set up a joint research institute with the University of Newcastle [UK], into which the university will put another £4.5 million.' As well as hiring more scientific staff and buying new equipment, Capita will look to update and restructure Fera's back-office and customer service operations – both to improve efficiency and enable the agency to better exploit more of its science in the commercial marketplace.
As part of the deal, Capita has set up a five year 'long term supply agreement' with Defra. This sets out the kinds of work Fera will complete for Defra, and includes provisions covering emergencies, such as the horsemeat contamination and ash dieback disease investigations that Fera has been involved in. 'The agreement sets out the levels of service Defra expects us to maintain,' says Aldridge, 'and we would need to be able to fully support Defra as well as our commercial customers.' In the extreme situation that Defra decides it is no longer getting the service it requires, the government has the option of bringing the plant and health services functions back into Defra. 'But things would have to have gone seriously awry for that to happen,' she adds.
Despite increasing its commercial focus, Fera will remain closely wedded to the public science base. 'The government chief scientist has been very clear that while we will no longer be wholly government owned, he wants Fera to stay connected to networks like InterLab, which is a forum of government science agencies whose main focus has been coming together where there have been incidents or emergencies to share best practice,' Aldridge says.
Through the joint institute Capita is setting up, Fera will also be more connected to academia. 'Newcastle has a couple of research farms, which will be great assets for us to be able to do some of our project work,' says Aldridge, adding that the collaboration allows Fera to get involved in more 'blue skies' research than was possible before, while researchers from Newcastle can take advantage of Fera's expertise in translating that research into practical tools or commercial products.
Aldridge insists that, on a day-to-day basis, Fera will still be serving public needs. The investment from Capita allows the agency to expand so that it can also take advantage of some of the expertise it has developed along the way to generate revenue and operate in a more global market. 'Capita has said that it sees this as a long term investment in long term science. What I think will change most is the pace at which we operate and our level of customer service – there's a lot we can learn from Capita in that sense.'