Consumer group claims that there are too many gaps in current rules on chemicals in clothes, toys, tattoo inks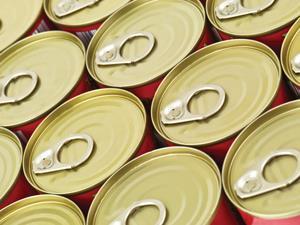 Chemicals regulations in Europe are inadequate and fail to protect consumers from the risks posed by a broad range of products, according to a position paper from a leading European consumer group. As a result the organisation is calling for protections to be strengthened.
The European Association for the Co-ordination of Consumer Representation in Standardisation (ANEC), claims that current EU chemical regulations under Reach (registration, evaluation, authorisation and restriction of chemicals) focuses mainly on the 'manufacturing and use of chemical substances and mixtures in Europe and hardly covers chemicals in consumer articles, particularly in imported articles'. European policy makers need to develop a systematic approach to address chemicals in products relevant for consumers, ANEC says, listing eight 'highest priority' consumer product groups that need enhanced chemicals regulations.
The product groups listed include materials in contact with food and drinking water, clothing, toys and tattoo inks. ANEC also says the EU needs to develop stronger safeguards for the use of nanomaterials in consumer products, including a compulsory nano-register similar to those in France, Belgium and Denmark.
The report lists five options for strengthening the chemical regulatory framework for consumer products. The 'most promising one in terms of technical feasibility', ANEC says, would be to extend the scope of the EU's so-called ErP directive, which covers energy-related products and is sometimes called the ecodesign directive. The ANEC report suggests the ErP directive could be extended to cover non-energy related products.
'Interesting work'
Joe Hennon, spokesman for the European environment commissioner Janez Potocnik, tells Chemistry World that the directorate-general [DG] for the environment, which would be deeply involved in any new regulations, welcomes the report. 'ANEC has done very interesting and proactive work which will be useful to DG environment in the framework of the 7th [environment action programme] with regard to minimising the adverse effects of chemicals in products,' he says.
However, Hennon hints that the European commission might not share ANEC's belief that Reach is not the proper framework to regulate consumer products. 'The [ANEC] report is quite skeptical about Reach being a good instrument for this and makes suggestions for alternative regulatory frameworks,' Hennon says. He adds that DG environment is interested in exploring how Reach can be used to control carcinogenic, mutagenic or chemicals with reproductive toxicity in consumer products. 'However, we welcome ANEC's concrete approach, and will study the suggestions made in the report in our work in the near future.'
The European Chemical Industry Council (Cefic) is vocal in its opposition to alternative regulatory frameworks for consumer products. Veronique Garny, director of product stewardship at Cefic, argues that under Reach 'chemicals in Europe are regulated by one of the most stringent legislations worldwide'. In addition to Reach, she says there has been specific legislation covering the use of chemicals in products such as toys, cosmetics and detergents.
'There are in all more than 150 regulations that address chemical safety,' she says. 'In addition, voluntary measures are taken by companies or sectors producing specific products. Adequate implementation of current legislation is needed first before any gap analysis is made of the current system.'
Michela Vuerich, a project manager at ANEC, says that 'national authorities and some industry representatives' who attended an ANEC conference last year expressed support for the changes we advocate. She says ANEC's goal is to have an enhanced legislative framework on chemicals developed by 2018, but she expects some work to be initiated earlier, for example on tattoo inks, which are poorly regulated.