European Chemicals Agency may recommend an EU-wide ban on harmful ink components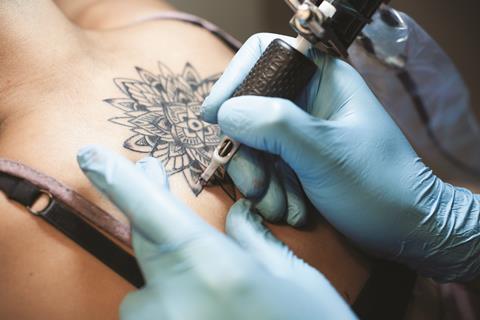 The European commission has asked the European Chemicals Agency (ECHA) to investigate the safety of chemicals found in tattoo inks, and explore the possibility of introducing EU-wide regulation of those that pose a threat to public health.
As tattooing has become increasingly popular in recent years, concerns have been raised about some of compounds in the ink, including metal-based pigments and oils that are included to improve the viscosity. Some of these have been reported to cause allergic reactions or are suspected carcinogens.
In the commission's request to ECHA it pointed out that although many member states already had their own regulations in place surrounding approved or banned ink components, some of the chemicals may 'pose a risk to human health that is currently not adequately controlled'.
ECHA is expected to report back within one year with any formal proposals for chemicals that should be controlled or banned across the EU.