In India and across the world, several tragic incidents have prompted scrutiny of small battery vehicles
A spate of explosions and fires involving electric two-wheeled scooters in recent months has resulted in serious injuries and deaths in India. Similar incidents worldwide have prompted scrutiny of battery and charging technology used in such vehicles. These incidents have dampened public enthusiasm for electric two-wheelers –­ which are positioned as a significant element of India's transition to sustainable transport – and for battery electric vehicles more generally.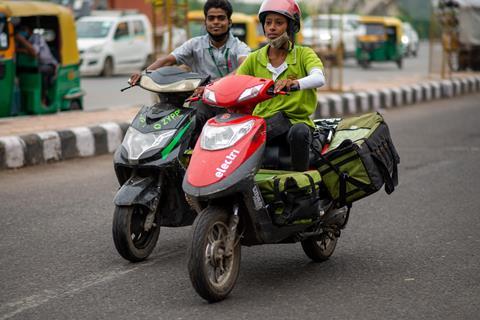 What has happened?
On 13 September, a fire in an e-scooter showroom under a hotel in Secunderabad led to at least eight deaths – mostly hotel guests overcome by smoke. While on 3 October a seven-year-old child died from burns sustained when a charging scooter battery exploded at his home in Palghar.
On 9 April, 20 scooters belonging to Jitendra EV caught fire while being transported near Nashik, India. And on 22 April, an 80-year-old man was killed and two others injured in Telengana's Nizamabad district when a Pure EV scooter battery exploded while charging. On 23 April, the removable battery of a Boom Motors scooter charging in a bedroom exploded in Vijayawada, southern India, killing its owner Siva Kumar and injuring his wife and two children while they were asleep. On 8 May, Egurla Odelu put his Benling scooter battery on charge before going to bed. Within minutes, the battery exploded. More than 20 such incidents have occurred across India recently, causing alarm among users of the hugely popular e-scooters as the Police registered cases against the manufacturers.
Pure EV has since recalled 2000 vehicles. Okinawa Autotech was forced to recall 3215 vehicles and Ola Electric recalled 1441 scooters following one incident.
Is this just happening in India?
No. As numbers of electric vehicles grow, so (as might be expected) have reports of fires and other incidents. The fire and rescue department of China's Ministry of Emergency Management recorded 640 electric vehicle fires (across all causes) in the first quarter of 2022. In a major incident in Illinois, US, a warehouse storing 100 tons of lithium-ion batteries (of varying sizes and applications) caught fire in June 2021.
In London, UK, the fire service had responded to 57 e-bike-related fires by the end of September 2022, up from 47 in 2021, and 13 in 2019. E-scooters and bikes have been banned in parliamentary buildings as well as on the London Underground rail network.
Is high temperature contributing?
Extremes of temperature – either hot or cold – can make batteries more prone to failure. India suffered an unseasonal heatwave from March to May, in which temperatures in the capital, New Delhi, rose above 49°C. There are suggestions that this might have contributed to the fires. Pure EV, for instance, says its batteries should not be charged at temperatures above 45°C or below 10°C and 'it is strongly recommended to charge the battery between 25°C to 35°C, and operate the battery for discharging between 15°C to 45°C'. Such conditions are difficult to match during a heatwave, or even under more normal summer conditions.
There are various other contributing factors, however. Sources in Ather Energy, a pioneer in e-scooters (and so far not involved in any incidents), say that battery chemistry plays almost no role in causing fires. A lack of robust electronics systems, and use of lower quality components make fires more likely. Local factors – varying from thermal and road conditions, environmental factors, humidity, vibration levels – can also influence safety. Indian officials have hinted that more needs to be done to ensure battery systems, mostly imported, are suited to local conditions.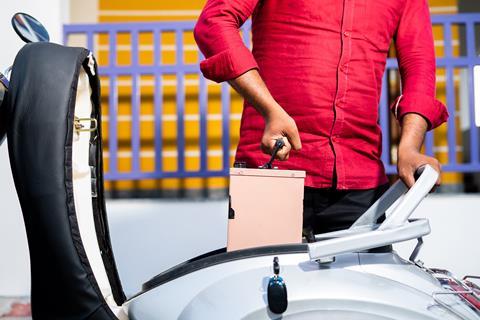 What have the investigations revealed?
Preliminary findings of a special investigation team appointed by the Indian government, following the incidents, indicates that faulty battery cells and modules were the lead cause of scooter fires in India. The team probed products of three scooter companies: Ola Electric – India's top selling scooter maker, Epure and Okinawa Autoelectric.
Ola uses batteries from LG Energy Solutions. Following investigations of its single scooter fire, the government team reportedly found problems with battery cells as well as the battery management system. The company's own preliminary assessment dubbed it an isolated thermal incident. Ola produces around 1000 scooters per day, having started operations two years ago, and aims to produce two million scooters per year. In the case of Okinawa, the government team found an issue with the cells and battery modules, whereas with PureEV the issue was with the battery casing. India imports battery cells predominantly from China and South Korea, where several of the biggest battery manufacturers are based.
Looking at further fires, the government team has found many that lacked even 'basic safety systems', such as venting mechanisms to release any build up of pressurised gas, or systems to identify and isolate failing or overheating cells.
In the UK, most incidents appear to be caused by substandard equipment lacking appropriate safety features – sold on a variety of online marketplaces. Investigations have prompted various retailers to remove offending products, but local authorities have called on the government to step in and do more to prohibit sales of dangerous equipment. Meanwhile, consumers are urged only to buy batteries and chargers from reputable sources.
Is regulation improving?
The Indian government has announced new safety norms to be implemented in two phases between 1 December 2022 and 31 March 2023. Additional safety requirements will cover battery cells, management systems, onboard chargers, battery pack design and thermal propagation due to internal cell short circuit to prevent fires.
The new standards introduce stringent cell-level safety checks, requirements for smart battery management systems and chargers, better quality insulation, adequate spacing of individual cells in battery packs, temperature sensors and thermal propagation tests to ensure that a single overheating cell does not spread problems to other cells in the battery.
Why are lithium batteries significant for countries like India, and globally?
India, with its 1.3 billion population, is the third largest emitter of greenhouse gases and has a target of carbon-neutrality by 2070 – currently most of its vehicles consume petrol or diesel and India imported around $120 billion of crude petroleum during the 2021–22 financial year. However, its ambitious goals, including reducing carbon emissions by 1 billion tons, meeting 50% of its energy needs from renewables and reducing carbon intensity by 45% by 2030 will be impossible without a shift to EVs.
India wants e-scooters and bikes' market share to reach 80% by 2030, from 2% currently. Rising public concern over scooter fires and explosions is a significant threat to that revolution. In 2021, the global market for powered two-wheelers saw nearly 60 million units sold, of which India has the largest share, followed by China, Indonesia and Vietnam. Greening this burgeoning segment would could make a significant contribution towards the country's climate goals.
Where does Li ion battery manufacturing stand?
Battery manufacturing is dominated by a handful of Asian giants, include Chinese CATL, South Korean LG Energy Solutions and the Japanese Panasonic. A clutch of Indian companies are looking for a slice of the market, including Reliance Industries, Mahindra & Mahindra, Amar Raja Industries, Exide, jewellery exporter Rajesh Exports and engineering behemoth Larsen & Toubro. Petrochemicals giant Reliance has acquired British companies Faradion (which makes Sodium ion batteries) and Lithium Werks (which produces lithium iron phosphate batteries). Meanwhile, Exide has entered into a collaboration with the Chinese SVolt Energy to set up a lithium-ion battery manufacturing plant. Several companies will receive incentives under India's $2.4 billion programme to boost local battery cell production. Globally, however, a sustainable lithium model remains a formidable challenge.
Small and large companies alike are racing to make batteries more efficient, with higher power and capacity. Start-ups like Bengaluru based Log9 Materials have focused on developing superior tropicalised lithium-ion batteries better suited to Indian and tropical conditions – based on lithium ferro-phosphate and lithium titanium oxide battery chemistries. Log9 has also developed manganese-rich cobalt-free cathode materials and a high capacity anode material. The company aims to increase cells' energy density by around 75%.
At the same time, efforts are ongoing worldwide to improve battery recycling processes. Another Indian start-up, Metastable, is developing technology to recover 90% of lithium from old batteries.
Another interesting emerging challenge will be the retrofitting industry – converting existing petrol or diesel vehicles (India has some 220 million petrol scooters) to electric power. While this nascent sector has huge potential, it also poses problems with unregulated retrofitting outfits potentially using substandard equipment.