Five dead, a further eight missing, and 30 more injured at Panjin Haoye Chemical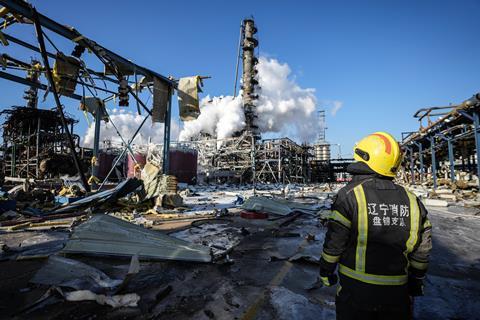 A fire and explosion at a refinery and petrochemicals complex in China has left five people dead, eight more missing and 30 injured and hospitalised. The incident at Panjin Haoye Chemical on Sunday 15 January reportedly happened during maintenance work at an alkylation facility.
The fire had been brought under control by the following day, and the cause of the incident is under investigation by the Ministry of Emergency Management. Air monitoring around the plant showed no abnormalities, according to the Panshan county government.

As Business editor, Phillip's aim is to highlight to readers the exciting and innovative chemistry going on in the commercial sector, as well as keeping them abreast of trends and developments in the world of chemistry businesses.
View full profile