After travelling a rocky road, the libel reform bill is set to enter English law and will provide more protection for journalists and scientists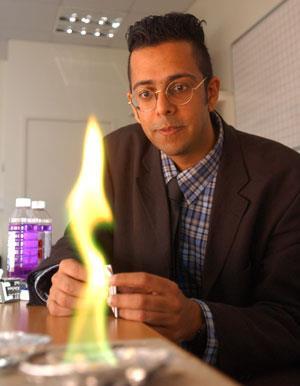 Parliament has agreed a new libel law that looks set to 'change the landscape of free speech in Britain'. The landmark piece of legislation, which applies to England and Wales, should provide more protection for individuals and organisations, including scientists, newspapers and broadcasters, who criticise big companies.
Under the new law, profit-making organisations will be asked to show serious financial loss when claiming libel. And a statement will be considered defamatory only if it has caused, or is likely to cause, serious harm to the claimant's reputation.
Introduced into statute for the first time is a public interest defence for journalism, while 'qualified privilege' is extended to peer-reviewed statements in academic journals, reports of government proceedings from anywhere in the world, international conferences and international court proceedings. This means that 'fair and accurate reporting' on the above will be protected from libel claims.
The new act also scraps the single publication rule. This means that the one-year time limit on libel actions starts with the first publication, and does not start again every time an article is downloaded from the internet.
'Including a serious financial loss threshold is sensible,' says media law expert Ian Birdsey of law firm Pinsent Masons. 'It is right to recognise the different standing an individual has from a company; and welcome if it encourages freedom of expression on important scientific, medical and other issues of public interest.'
However, Conservative backbencher and former solicitor-general Sir Edward Garnier believes the bill may create additional litigation around defining serious financial loss. Defendants who fail against big corporations will have an even bigger bill to pay, he predicts.
Reform of libel law follows four years of campaigning by organisations such as Index on Censorship and English PEN. 'Four years ago, libel reform was not an issue that anybody cared about, but I have witnessed first-hand how charities, bloggers, MPs, Lords and a multitude of others pushed this issue up the agenda … and now, at last, we have a defamation bill that will change the landscape of free speech in Britain,' says science writer Simon Singh, who was sued for libel in 2008 by the British Chiropractic Association (BCA) after writing critical comments about chiropractic treatments. The BCA later dropped the case.
'The defamation bill is a major advance for freedom of expression both here at home and abroad,' comments Kirsty Hughes, chief executive of Index on Censorship. 'For too long, free speech was chilled, restrained and threatened by our archaic libel laws that were a laughing stock around the globe. We now have a defamation bill that will strengthen freedom of expression, end the global chill from libel tourism and restrict corporations from suing citizen critics.'
However, while welcoming the bill, the director of English PEN, Jo Glanville, argues there is still 'unfinished business regarding internet regulation and procedure that will be critical for delivering a fairer and more accessible law'.
The bill received Royal Assent on 25 April to became the Defamation Act 2013.