John Mason Ward, an active member of the chemistry community and power industry chemist, has died aged 92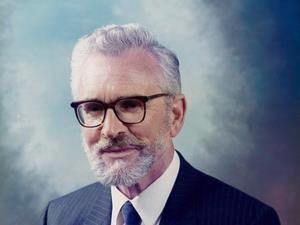 John Mason Ward, former president of the Royal Society of Chemistry (RSC), has died, aged 92.
Ward started his career as an industrial chemist at Northfleet Paper Mills in 1937. He later went on to get a degree in chemistry at the University of London in 1948, before returning to work as a chemist in the power industry. In 1962, he became head of chemistry at the now defunct Central Electricity Research Laboratory (CERL). There he led a team that investigated all aspects of the chemistry of power generation from environmental pollutants in flue gases to corrosion problems in power station boilers. In 1977, the year that he retired from the CERL, he was awarded the Esso gold medal in recognition of his work on energy conservation research.
After retiring from active research, Ward continued to play an active role in the chemistry community. During his two-year tenure as president of the RSC between 1988 and 1990, Ward oversaw the move of the majority of the society's staff to its main site at Thomas Graham House in Cambridge. Prior to becoming president, Ward was an active member of the RSC, and one of its founding societies, the Royal Institute of Chemistry (RIC), for over 30 years. He acted as honorary treasurer during the merger of the RIC, Faraday Society, Society for Analytical Chemistry and the Chemical Society that led to the formation of the RSC. During his time as honorary treasurer at the International Union of Pure and Applied Chemistry in the 1990s he helped to put the organisation on a firmer financial footing. Ward was also made an honorary professor at the University of Surrey, where he taught students science management skills.