France's president François Hollande has agreed to cancel more than half of €256 million (£200 million) worth of budget cuts to research and higher education in response to heavy criticism from scientists.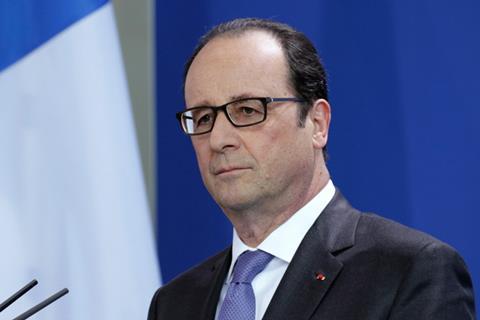 In an open letter to the newspaper Le Monde in May, seven Nobel Laureates and a winner of the Fields Medal, the highest award given in mathematics, condemned the cuts as 'scientific and industrial suicide'. But Hollande announced a partial U-turn after meeting with six of the letter's signatories last week.
'The meeting with Hollande gave us a real impression of sincere interest and sympathy. For us the budget cut was not the expression of a top-level policy, but the result of the pressure from the budget ministry,' says mathematician Cedric Villani, winner of the Fields Medal in 2010.
The government's original announcement had come as 'a real surprise,' nanochemist Bruno Chaudret, President of the Scientific Council of the French National Center for Scientific Research (CNRS) tells Chemistry World. 'It contradicted the statements of the President of the Republic in March and those of Thierry Mandon, Secretary of State for Higher Education and Research … in January,' he says.
Scientific council presidents wrote their own letter of outrage, arguing that the proposed cuts would put research in France into a state of emergency. The cuts would have disproportionately affected some of the country's public technical and scientific institutions, including the national research centre CNRS, the Alternative Energies and Atomic Energy Commission, the National Institute for Agricultural Research, and the National Institute for Computer Science and Applied Mathematics. These national research organisations typically rely on multi-annual injections of government funding to maintain equipment, buildings, and staff, and to engage in international collaborations. Large-scale cuts would leave them unable to function properly.
'The media coverage was enormous, and the expression of sympathy for our cause came from all segments of society. Certainly this is what got us such a quick response,' explains Villani. 'We think that the government intended to be firm and that [budget cut proposal] was just the result of a desperate quest for finding money.'
Mixed messages
Despite Hollande backtracking on the cuts to the institutes, the budget for public civil research and higher education is still being shrunk by €122 million. Those cuts break down to €23.1 million from research in the fields of energy, development and sustainable mobility, €6.6 million from cultural research, and €5 million from space research, according to Patrick Monfort, senior scientist at CNRS, and President of National Union of Scientific Researchers. The academic higher education budget will fall by €50.2 million and cut of €26.05 million will hit higher education programs in research, economics, and industry. Finally, €10 million will be removed from student life programs for building operations, and €1.2 million from higher education and research programs in fields of agriculture.
But an announcement from the government on 31 May stressed the president's commitment to maintaining the country's competitiveness. Despite the other cuts, an allocation of €65 million is planned for the National Research Agency, a program-based funding agency, and is expected to double for the 2017 budget. The government has also promised a program of €10 billion in future investments with €5.8 billion supporting higher education. 'Our discussion with President Hollande and the minister made it clear that the 2017 budget would be quite more favorable, and they invited us to warn them in advance in case something seemed wrong to us,' Villani says.
But Monfort is skeptical of such promises. 'While policy should support a move towards global sustainability, cutting the budgets of research and ecology does the opposite. After COP21 in Paris last November, it's not a good sign for the future,' he says.