Emmanuel Macron has invited America's climate scientists to bring their expertise to France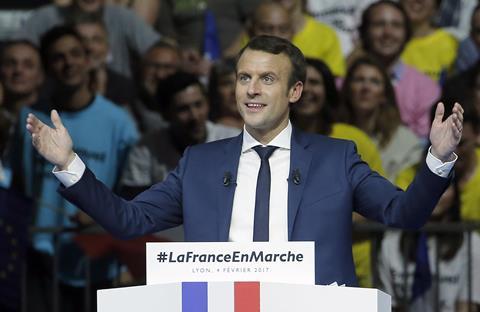 The concerns of US-based scientists about the new Trump administration have factored into one of the most high-profile and highly-anticipated French presidential elections in recent history. Emmanuel Macron, France's liberal former economy minister and a leading candidate for French president, has broadcasted a message for US-based climate researchers who fear for their futures under Trump. 'Please, come to France, you are welcome,' he said in a recent video posted on Twitter and Facebook. Macron emphasised his commitment to fighting global warming, and contrasted it with Trump's stance on the issue.
'Your new president has decided to jeopardise your budget, your initiatives, as he is extremely sceptical about climate change,' Macron stated, addressing US researchers, entrepreneurs and engineers working on climate change. 'I have no doubt about climate change, and how committed we have to be regarding this issue,' he added.
Beyond President Trump's dismissive comments about global warming and derisive statements about the US Environmental Protection Agency, he has also nominated individuals to head key agencies who question the science of global warming. Furthermore, Trump introduced an executive order on immigration in late January that many in the research community and biotechnology industry warn will harm the US' ability to recruit the most talented scientists and engineers to its research universities and scientific industries.

Rebecca became the US Correspondent for Chemistry World in September 2014, based out of Washington, DC, after writing for the magazine on a freelance basis since 2007.
View full profile