Mylan is chasing Perrigo, while fending off advances from Teva
An ongoing takeover battle between three generic pharmaceutical makers has intensified. US-based Mylan is gunning for Irish rival Perrigo, but the deal is overshadowed by a bid for Mylan itself from Israel's powerhouse Teva.
Mylan has made a series of cash-and-stock offers for Perrigo, each of which has been summarily dismissed by Perrigo's board. The Irish firm believes that the offers 'substantially undervalue' Perrigo and its growth prospects.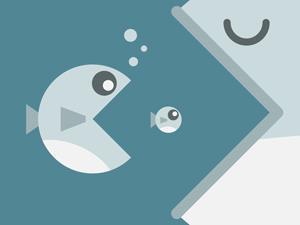 At the beginning of April, Mylan initially made an unsolicited and unspecified offer of $205 per Perrigo share in a combination of cash and Mylan shares. That would value Perrigo at around $30 billion (£20 billion). Its latest offer is $75 plus 2.3 Mylan shares per Perrigo share, which Mylan claims is worth about $34 billion. However, Perrigo argues the value of this bid is distorted by inflation of Mylan's share price caused by speculation over a potential bid from Teva. Perrigo values the latest bid at $29.6 billion – below Mylan's initial offer.
Mylan's chief executive, Heather Bresch, said the deal follows 'industrial logic' and could generate significant value for for customers, patients, employees, shareholders and other stakeholders by creating a 'one-of-a-kind global healthcare company'.
With that deal seemingly deadlocked, on 21 April Israeli pharma giant Teva jumped in with a cash-and-stock offer to buy Mylan, worth around $40 billion, which Mylan rejected on 27 April.
'Serious challenges'
Echoing Perrigo's rebuttal of its own offer, Mylan's executive chairman, Robert Coury, said Teva's proposal 'grossly undervalues' Mylan and that it remains unclear how a combination with Teva would benefit his company. Coury also argued that there would be 'serious challenges' involved in integrating two fundamentally different and conflicting corporate cultures under a Teva board and leadership that has 'a poor record of delivering sustainable shareholder value.'
For its part, Teva has reiterated its commitment to the Mylan deal, suggesting that the combined company could make savings of approximately $2 billion annually. Teva said it expects this to be largely achieved within three years of the deal's closing, and to come from manufacturing and R&D efficiencies, as well as tax savings.
Kevin Kedra, an industry analyst for Gabelli in New York, US, says this three-way merger competition is part of the current frenzy of deal activity in the pharmaceutical sector. He stresses that there are opportunities for create additional shareholder value.
'The generics pharmaceutical market is a good market,' Kedra tells Chemistry World. 'It has had good growth, and certainly benefits from scale – these companies are trying to take advantage of that.'
There are a lot of drivers, Kedra says, including the fact that companies that have done such merger deals have been well-rewarded by the market. In addition, he points to the current low interest environment, making it easy for firms to borrow the cash to fund such takeovers.