Collection of medals is expected to fetch £120,000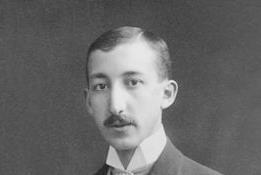 The Nobel prize medal awarded to Hungarian radiochemist George de Hevesy in 1943 is going under the hammer at Morton & Eden in London, UK on 23 November.
De Hevesy won the prize for his work on the use of radioactive isotopes as tracers to study chemical reactions. He is also known for helping two German Nobel laureates – Max von Laue and James Franck – hide their medals from the Nazis in 1940 by dissolving them in aqua regia. The gold was recovered, and the medals re-cast, in the 1950s.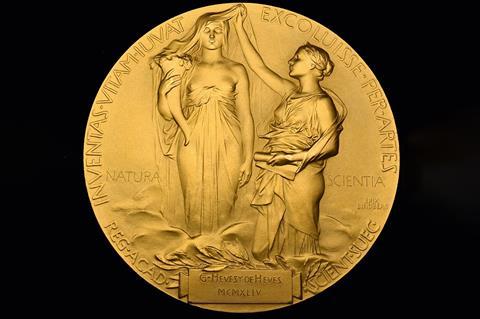 A small number of other chemistry Nobel prize medals have been auctioned off in the past and Cyril Hinshelwood's 1956 medal is set to be sold this weekend.
De Hevesy's own gold Nobel medal is being offered together with three others: the silver-gilt Copley medal awarded by the Royal Society in 1949, the 1951 Royal College of Physician's silver Baly Medal and the gold Atoms for Peace Award from 1958.
The collection is expected to sell for around £120,000.