Novartis's CAR-T therapy also gets US approval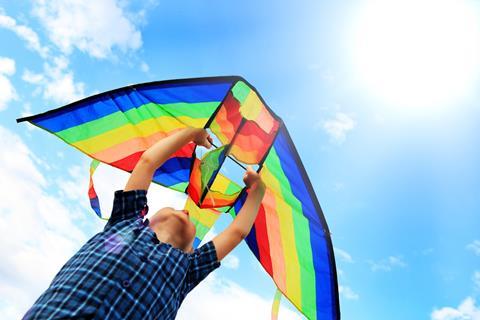 Gilead Sciences has agreed to buy Kite Pharma, one of several companies developing immune cell-engineering approaches to cancer treatment.
Gilead will pay nearly $12 billion (£9 billion) in cash, in return for Kite's expertise in chimeric antigen receptor T-cell (CAR-T) technology, which involves extracting a patient's white blood cells, modifying them and returning them to the patient to attack their cancer.
CAR-T therapies have seen mixed successes recently: the US Food and Drug Administration (FDA) has now granted marketing approval to Novartis for its CAR-T treatment for leukaemia, while Juno Therapeutics suffered a setback in development of a leukaemia treatment following patient deaths during trials last year.
The FDA is expected to decide by the end of November 2017 whether it will approve axicabtagene ciloleucel (axi-cel), Kite's most advanced therapy aimed at treating non-Hodgkin lymphoma. Axi-cell has shown success in patients resistant to other forms of treatment, and the therapy is widely expected to gain FDA approval. Axi-cel approval in Europe is expected to follow in 2018.
'We will immediately be positioned as a worldwide leader for cell therapy for oncology,' said Gilead chief executive John Milligan on an investor conference call. 'We believe cell therapy will be the cornerstone of treating cancer.' Kite also brings an 'equally important pipeline for future products for both haematological and solid tumours,' said Milligan.
Individually rejigging patients' own cells to attack their cancer will not come cheap. 'This is going to be a really high priced therapy. I think it will be something around $750,000 per patient,' says Maxim Jacobs, healthcare analyst at Edison Investment Research. Novartis has reported priced its CAR-T therapy, Kymriah (tisagenlecleucel-T) at $475,000 per patient. He warns that launching Axi-cell commercially will be complicated. 'It'll be a little more dicey outside the controlled environment of a clinical trial.'
Kite has other candidates in clinical trials in blood cancers and solid tumours. 'Solid tumours are going to be tough. There's a high probability it is going to be a toxic therapy. I've seen some bad results in solid tumours with CAR-T,' says Jacobs. 'But the lymphomas and leukaemias will be positively impacted by CAR-T.'