Company is retracting a 2010 study in which data were 'misrepresented'
GSK's research head in China has been sacked after claims of misrepresented data in a research paper. The company has asked the journal, Nature Medicine, to retract the paper, saying in a statement it is taking the allegations seriously, and is investigating thoroughly.
The 2010 paper described a study on the role the signalling molecule interleukin-7 (IL-7) plays in causing T helper 17 cells from patients with multiple sclerosis (MS) to multiply. Other research groups have suggested that genetic differences in IL-7 receptors could predispose people to MS.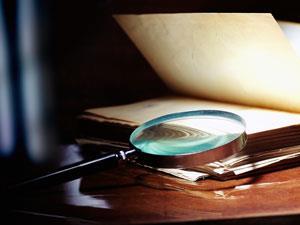 A GSK spokeswoman explained that some data were wrongly characterised as results of experiments conducted at Baylor College of Medicine in Texas, US, on blood cells donated by MS patients. In fact, the data reported in the paper were either from experiments carried out at GSK's Chinese R&D centre with normal, healthy donor samples, or cannot be documented at all.
'Since this study, a number of additional studies have been conducted that do support the hypothesis put forward in the paper,' she says. 'But because certain data in the publication were misrepresented, we believe retracting the paper is the only appropriate action to take.' She adds that the company has decided to stop an early Phase I trial in MS patients, reassess the data, and determine whether there is a basis to continue.
Jingwu Zhang, head of R&D for GSK in China and the corresponding author on the paper, has lost his job.A second researcher, identified by the Nature Medicine blog as the paper's first author, Xuebin Liu, has resigned. Three further scientists have been suspended. The blog reports that Zhang denies wrongdoing, and Liu claims the problems arose from a drafting error that was missed.
According to RetractionWatch's Ivan Oransky, few retractions have been seen from industry, with most coming from academia, perhaps reflecting the higher publication rate from academic labs. There are, however, examples – including retractions in the past few months from Pfizer and Bristol-Myers Squibb, plus data corrections to two academic papers with a Merck scientist as corresponding author. However, he says most non-reproducible results are nothing to do with fraud, as it will always be harder to reproduce something with as many variables and assumptions as are involved in a complex biological system than, say, figuring out a gravitational constant in physics.
Oransky believes it is a positive sign that GSK is being so open, but unfortunately this is not typical for either industry or academia. 'I don't want to be too cynical, but let's wait and see whether or not they release their whole report. Many universities, for example, will announce preliminary findings, but not the final findings,' he says. 'Once you find serious problems of misconduct in one study, you're obliged to look at everything that person has done. It's a painstaking, long process, but very important if your business, people's lives, or a combination of the two depend on the veracity, reproducibility and integrity of those data.'