An effort to create a cannabis division within the American Chemical Society is gaining momentum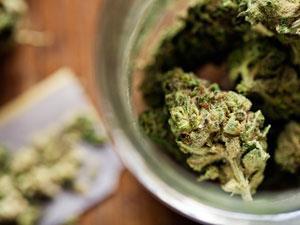 Back in October, one man was working to petition the American Chemical Society (ACS) to establish a division for cannabis chemists. Ezra Pryor – an ACS member and president of Ezchem cannabis consultancy – was somewhat alone in his quest for such professional recognition, but he's made significant progress over the last few months.
The petition, which has yet to be submitted to the ACS, has gone from 25 signatures in October to more than 300. Only 50 signatures from ACS members are required to submit the petition, and Pryor is aiming to collect 500 to 600 before handing it in.
More than 30 US states have laws either decriminalising cannabis or providing legal medical access to the drug. In 2011, there were only two cannabis testing laboratories in the US, and now there are more than two dozen, Pryor says.
Pryor's movement has also grown to become an official committee within the ACS's small chemical businesses division. Overall, more than 20 volunteers participate on the committee. They can now begin generating content for national meetings, developing networking events and providing educational materials, as well as training programmes.
The route to becoming an actual ACS division is much shorter because they now have support and resources from an ACS committee. Pryor says they will be recruiting patron members and offering corporations membership to the division, which could garner thousands of dollars for the committee's activities.
The new committee plans to host a presentation on the cannabis regulatory environment and quality assurance at the ACS national meeting in Boston, Massachusetts in August. It will also convene a session addressing standardisation of cannabis protocols and testing techniques at the March 2016 ACS national meeting in San Diego, California.
Pryor has already developed objectives for his committee should it become an ACS division. These include promoting industry standards and practices, offering a platform for networking and mentoring, as well as fostering relationships between government, industry and academia.
'There is a huge need for trained individuals, specialised individuals, to work in this industry,' says Jahan Marcu, R&D director at Green Standard Diagnostics, a California lab that tests cannabis and herbal products. 'There are not enough talented people in the medical cannabis industry right now,' he adds. A similar sentiment was expressed at a panel of the ACS meeting in March.
Within a year, marijuana could be reclassified from a schedule 1 drug to a schedule 2 drug, according to Marcu, who also volunteers on Pryor's committee. That means marijuana would no longer be classified alongside drugs such as heroin and LSD that are seen as having 'no currently accepted medical use', and would be less tightly regulated. 'This could throw open the flood gates for the possibility of research and opportunities for career advancement,' Marcu says.