Indian companies bear the brunt of the US Food and Drug Administration's (FDA) punitive actions related to data integrity, according to a report from International analyst firm Nomura. While companies are making inroads to address the issues, industry observers suggest that regulatory scrutiny is necessary to raise standards.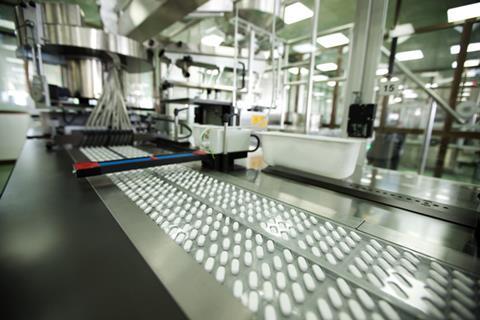 Nomura analysed 202 warning letters issued by the FDA between 2011 and April 2016. The analysts identified 45 dealing specifically with data integrity, of which 27 went to Indian facilities. Data generated and collected during research, development, manufacturing and distribution remains central to establishing the requisite quality with respect to purity, strength, safety and efficacy of products. The FDA has well defined parameters for assessing quality for drug approvals.
Violating these procedures can lead to serious and long-lasting sanctions. In 21 of the 45 cases of data integrity violations, the facilities involved were have been blocked from exporting products to the US, and only five of the 45 cases have been fully resolved, according to Nomura's analysis.
The researchers singled out Sun Pharma, Dr Reddy's Laboratories and Ipca as particularly adversely impacted by data integrity issues. Five of Sun Pharma's facilities – including 4 former Ranbaxy plants (which Sun acquired last year) – are under import alerts. Besides cGMP (current good manufacturing practice) violations, Ranbaxy has also faced criminal charges and multiple enforcement actions. Ipca faces serious charges of systemic data falsification and manipulation, retesting of samples, as well as deleting or overwriting of data.
Some observers believe there is an element of targeting of Indian and Chinese companies by the US regulators. 'The culture of data is very different in the US and India,' says Dinesh Abrol from the Institute for Studies in Industrial Development. 'And strictures do not necessarily mean that the drugs are of poor quality or that people are going to lose their lives,' he cautions. The FDA may be right in some cases but not across the board, he adds. However, Abrol asserts that Indian companies have too cosy a relationship with the Indian regulators, which needs to change. 'The pharma industry needs more regulation, but the government doesn't want that,' he says.

Speaking from Geneva, Leena Menghaney, head of Médecins Sans Frontières' south Asia access campaign agrees that increasing regulatory scrutiny is necessary. Given the volume of Indian exports, she says, 'everybody will scrutinise Indian products more and more'.
The US buys large quantities of generic drugs from India. 'So, it is natural that the US wants to protect the interest of its consumers by increasing audits and inspections of Indian pharmaceutical companies,' says S V Veerramani, national president of the Indian Drug Manufacturers' Association.
Concerned companies are strengthening their internal and lab controls, computer systems and documentation, he says. 'They are also conducting self-audits, organising in-house training programmes and building a risk mitigation framework', he adds.
'We take quality and compliance matters very seriously and stand by our commitment to fully comply with cGMP quality standards across all our manufacturing facilities', says a spokeswoman from Xydus Cadila. 'We have initiated remediation measures and have launched a transformational programme to institute a culture of quality. This remains our topmost priority and we are committed to supplying quality products to our customers across the globe,' she adds. Other companies contacted declined to comment.