'Serious misconduct' kills case over Gilead's hepatitis C drugs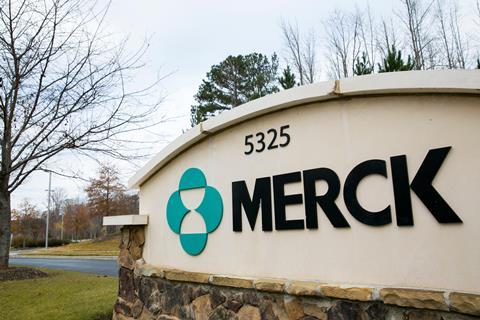 Merck & Co of the US has lost its challenge to Gilead's hepatitis C drug patents. US District Judge Beth Labson Freeman dismissed Merck's claims after uncovering serious misconduct by Merck and its employees, including the company's attorney providing false testimony. Merck plans to appeal the decision.
The new ruling frees Gilead from having to pay the $200 million (£136 million) damages previously awarded to Merck after a jury ruled in March that its hepatitis drugs Sovaldi (sofosbuvir) and Harvoni (ledipasvir and sofosbuvir) were developed using Merck's intellectual property. Gilead gained access to sofosbuvir when it acquired US-based Pharmasset in 2011.
Judge Freeman found that Philippe Durette, a former in-house patent prosecutor at Merck, lied at his deposition, recanted that testimony at trial without properly notifying Gilead, and provided further untruthful testimony at trial, as part of an effort by Merck to deceive Gilead and the court. Specifically, the judge said Durette learned the confidential structure of the Pharmasset compound in question and pursued patent claims to cover that compound, violating their firewall agreement and its own policies. She accused Merck of misusing Pharmasset's confidential information.
'Merck's persistent misconduct involving repeated fabricated testimony and improper business conduct outweigh its right to maintain this suit against Gilead,' Freeman concluded.
Merck has said it will appeal the ruling, while Gilead celebrated the decision. 'Gilead has always believed Merck's patents are invalid and unenforceable, and we feel vindicated,' the company said.
During the bench trial in March, Gilead had presented evidence that Merck had acquired its patents through so-called 'unclean hands,' which means that Merck obtained confidential information about Pharmasset's sofosbuvir compounds through fraud or deceitful conduct and then used that information to file the patents it later alleged to be infringed. Judge Freeman agreed, saying that Merck's 'numerous unconscionable acts' led her to conclude that the doctrine of unclean hands bars the company's claim against Gilead for infringement.