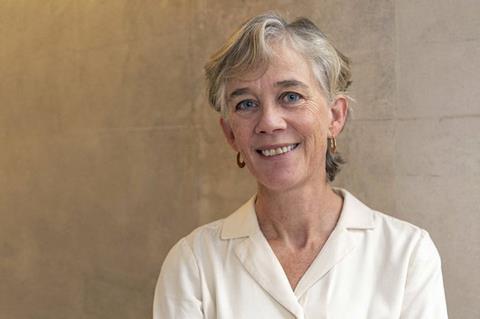 Mathematical biologist Angela McLean will replace Patrick Vallance as the UK government's chief scientific adviser later this year.
McLean is a professor at the University of Oxford and is an expert on modelling the spread of infectious agents. She was a member of the government's Scientific Advisory Group for Emergencies (Sage) and currently serves as chief scientific adviser to the Ministry of Defence.
McLean will be the first woman to serve as the UK government's top scientist when she takes up the position in April at the end of Vallance's five-year term.
'I am delighted to take on this role at such an important time in our country for science, innovation and technology,' said McLean in a statement. 'All of us in government are going to greatly miss Sir Patrick, and I look forward to working with colleagues to build on the work he has led during his time as [government chief scientific adviser].'

Science correspondent, Chemistry World