Judge finds absence of Takeda documentation in bladder cancer case 'disturbing'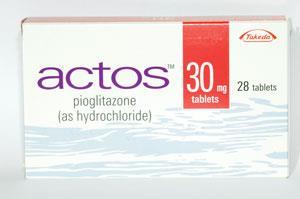 A US jury has fined Takeda and Eli Lilly $9 billion (£5.4 billion) for causing a man's bladder cancer with their diabetes drug Actos (pioglitazone). The verdict came down hard on the companies after the case unearthed evidence that Japanese company Takeda had deleted emails, at least one of which raised concerns over Actos' safety. 'This serves as a wake-up call to those pharmaceutical companies that cut corners and hide or distort the facts rather than openly testing and educating about their drugs,' Mark Lanier, who represented the plaintiffs, tells Chemistry World.
Takeda was unable to produce files for 46 clinical and sales employees, 38 of which were deleted after it ordered documents be preserved in 2002 ahead of legal action over Actos. 'The breadth of Takeda leadership whose files have been lost, deleted or destroyed is, in and of itself, disturbing,' wrote Judge Rebecca Doherty in a January ruling. But Lanier's legal team, acting on behalf of Terence and Susan Allen, retrieved one key exchange by going to its recipient.
In 1993, Takeda had been in discussions with Upjohn, now part of Pfizer, to partner on Actos' development. The company's president wrote to a Takeda vice-president declining on the grounds of 'pioglitazone's margin of safety'. Takeda replied asking Upjohn to change its reason to 'pioglitazone did not show the reduction of glucose enough'.
Hidden concerns
When ultimately approved in 1999, the US Food and Drug Administration (FDA) ordered a 10-year safety study to assess Actos' links to bladder cancer. Meanwhile, rival thiazolidinedione antidiabetic drug Avandia (rosiglitazone), made by GlaxoSmithKline, was found to produce cardiac side effects, and Actos grew to be favoured over it. Then, in 2011, after reviewing safety data the FDA highlighted a possible link to increased bladder cancer risk. Last year a US jury awarded $6.5 million to Jack Cooper, who had developed bladder cancer after tacking Actos, though a judge later threw the verdict out.
But by then the evidence had grown strong enough to convince Lanier to take on the Allens' case. 'I was convinced that both Takeda and Lilly knew about the bladder concerns and, rather than warn the governing authorities or doctors and patients, made a deliberate decision to hide those concerns, distort the science, and capture the market,' he says. 'I also thought the company unfairly disparaged and competed with GSK's safer Avandia product out of the same financial motive.'
In its detailed verdict the jury awarded $1.48 million in compensation to the Allens, ordered Lilly to pay $3 billion in fines and Takeda $6 billion. Those punishments are far more severe even than the $950 milllion paid by Merck for Vioxx (rofecoxib) over heart attack and stroke risks. However, Lilly says that it intends to challenge the verdict, and that it has been indemnified from this cost by Takeda. And, facing at least another 2,700 lawsuits in the US, Takeda likewise will 'vigorously challenge this outcome'. However, Lanier suggests Takeda's punishment could be beneficial if upheld. 'It will actually help the industry because there are a number of companies that do things right and follow the rules,' he stresses. 'Those are the companies at a competitive disadvantage when others get away with cutting corners.'