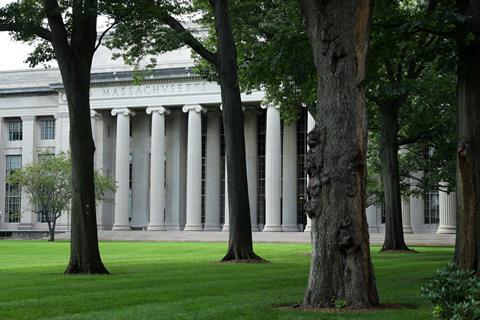 A professor at the Massachusetts Institute of Technology who directs the university's Micro/Nano Engineering Laboratory and its Solid-State Solar Thermal Energy Conversion Center, was arrested on 14 January for allegedly failing to report his ties to the Chinese government and grant fraud. Gang Chen has been charged with wire fraud, as well as not filing a report on his foreign bank account in China and making a false statement in a tax return, which together carries a jail sentence of up to 30 years and $750,000 in fines.
Chen worked at MIT for about 20 years and his research has received more than $19 million (£14 million) in funding from federal agencies since 2003, according to the US Department of Justice (DOJ). Chen, a naturalised US citizen who was born in China, has also apparently held contracts with the Chinese government since 2012, including acting as an overseas expert, serving as a member of at least two Chinese talent programmes – which aim to recruit science and technology experts from western universities and research institutes to work for China – and serving as an expert with the National Natural Science Foundation of China.
Overall, Chen has allegedly received about $29 million of foreign funding, including $19 million from the Southern University of Science and Technology (SUSTech) in China, since 2013. In addition, the DOJ says he filled several advisory roles for the Chinese government and entities in China from at least 2017 to 2019.
Furthermore, Chen applied for and obtained a grant from the US Department of Energy (DOE) to finance part of his research at MIT, and allegedly failed to disclose these ongoing affiliations to the agency, as he was required.
Community reaction
In a letter to the MIT community on the day of Chen's arrest, the university's president, Rafael Reif, called him a 'widely respected scholar, teacher and member of our faculty.' For those who know Chen, Reif said, the news is 'surprising, deeply distressing and hard to understand.'
MIT also issued a statement saying it was 'deeply distressed' by Chen's arrest. 'MIT believes the integrity of research is a fundamental responsibility, and we take seriously concerns about improper influence in US research,' the university said. 'Prof. Chen is a long-serving and highly respected member of the research community, which makes the government's allegations against him all the more distressing,' MIT continued. 'We are not able to offer any further information related to the government's complaint at this time.'
Meanwhile, Yi Rao – a Chinese neurobiologist who is currently at Peking University but studied in the US and held various positions at US universities before returning to China more than a decade ago – has written to Reif and MIT chancellor Maria Zuber to protest Chen's arrest. He called the action 'nothing but thinly veiled racism', and warned that if MIT doesn't support Chen then the university will be 'implicated in one of the worst cases of academic racism in the 21st century.' Rao went on say that such associations with China are 'very normal in academia', and that Chen's connection with the SUSTech was known to both Reif and Zuber.
Further, he called the charge that Chen did not disclose his associations with Chinese entities on his DOE grant application 'ridiculous', suggesting that none of them were related to the particular research in the research proposal.
The matter goes beyond MIT. Researchers at US institutions with ties to China are increasingly being targeted, not only by the DOJ but also by the State Department and the universities themselves. Last year, the head of Harvard University's chemistry department, Charles Lieber, was arrested over his undisclosed ties to the Chinese government's Thousand Talents programme. The Wuhan University of Technology in China apparently paid him a monthly salary of $50,000, on top of living expenses of approximately $158,000, and also awarded him more than $1.5 million to establish a research lab there.

Rebecca became the US Correspondent for Chemistry World in September 2014, based out of Washington, DC, after writing for the magazine on a freelance basis since 2007.
View full profile