Bayer-owned firm admits charges relating to use and storage of pesticides on its research farms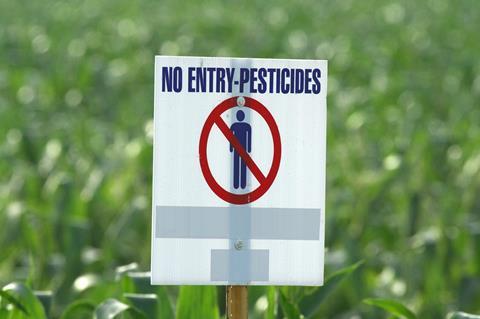 Agrochemical company Monsanto has agreed to plead guilty to environmental crimes related to the use and storage of pesticides in Hawaii, and will pay $12 million (£9 million) in fines, according to the US Department of Justice (DOJ).
Monsanto, which was acquired by Bayer in 2018, admitted 30 misdemeanour crimes arising from allowing workers to enter the fields during a six-day 'restricted-entry' period after spraying corn fields on Oahu with Forfeit 280 (glufosinate-ammonium).
The company will also plead guilty to two felony charges from 2019 relating to use and storage of the banned insecticide methyl parathion. These charges would have been dropped if the company had complied with federal laws in the intervening two years.
Monsanto will now pay a $6 million criminal fine related to the methyl parathion charges, plus $1.5 million each to four Hawaii government agencies, including the state's Department of Agriculture.
'Monsanto is a serial violator of federal environmental laws,' said US Attorney Tracy Wilkison. 'The company repeatedly violated laws related to highly regulated chemicals, exposing people to pesticides that can cause serious health problems.'
Parent company Bayer emphasises that it has received no reports of adverse health effects associated with these matters in Hawaii. Nevertheless, company spokesperson Darren Wallis stated that 'the conduct at issue in the agreement is unacceptable, and we sincerely regret it'.
Bayer has faced litigation on multiple fronts since its takeover of Monsanto, notably relating to the herbicide Roundup (glyphosate). Now, a large group of institutional and private investors have filed a billion-dollar lawsuit in Germany over the deal. The investors believe Bayer misled them about the economic risks of the acquisition, particularly the risks of US consumer lawsuits linked to Roundup.

Rebecca became the US Correspondent for Chemistry World in September 2014, based out of Washington, DC, after writing for the magazine on a freelance basis since 2007.
View full profile