J&J's once-daily drug approved by FDA, but rivals are hot on its heels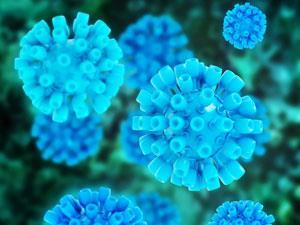 Johnson & Johnson's hepatitis C drug Olysio (simeprevir) has been approved by the US Food and Drug Administration (FDA). While it has some advantages over currently available therapies, rivals from a new class that promise easier dosing and fewer side effects are advancing rapidly.
Olysio's big selling point is that it can be taken once daily instead of three times as required for the current class-leaders, Vertex's Incivek (telaprevir) and Merck & Co's Victrelis (boceprevir). However, like Incivek and Victrelis, it has to be administered in combination with ribavirin and a weekly injection of interferon, which leads to unpleasant flu-like side effects.
Several companies are close to releasing all-oral combination drugs, which get rid of the interferon requirement. However, because the six different genotypes of the hepatitis C virus (HCV) don't all respond equally to the different treatments, there is room for several drugs to carve out their own niches.
Approaching the final fence
Gilead's Sovaldi (sofosbuvir) has been recommended for approval by both the European Committee for Medicinal Products for Human use and an FDA advisory panel, and just needs final approval from the European Commission and FDA. For some genotypes of HCV it is effective without interferon, for others it can be used with interferon, and clears the virus much more quickly than currently available drugs, reducing the side effect impact of the interferon significantly.
However, even if Sovaldi does make it as the first approved all-oral HCV treatment, it is not going to be plain sailing for Gilead. The Initiative for Medicines, Access & Knowledge (I-MAK), an activist US lawyer group, has filed an opposition against Gilead's patent in India. 'India's patent law doesn't give monopolies for old science or for compounds that are already in the public domain,' said Tahir Amin, director of I-MAK. 'We believe this patent on sofosbuvir does not deserve to be granted in India and have the legal grounds to prove it.' If the challenge is successful, it could allow Indian generics companies to manufacture and distribute cheap versions of the drug in india and other areas not covered by Gilead's patents.
Big in Japan
Bristol-Myers Squibb (BMS) is aiming at the Japanese market, having filed for approval for its all-oral combination of daclatasvir and asunaprevir at the beginning of November. Neither ribavirin nor interferon is required with BMS's combination, and it is effective against the HCV genotype most common in Japan, which often responds poorly to current treatments. Meanwhile, Merck & Co and Abbvie each have promising combinations of their own in late stage clinical trials. Abbvie has said it is aiming for regulatory submissions in the second quarter of 2014.
Roche is taking a similar tack for danoprevir, its interferon and ribavirin combination treatment. The company has signed a deal with Chinese firm Ascletis, which will complete the clinical development of the drug (currently in Phase II trials), then manufacture and distribute it for the Chinese market.