The University of Oxford has lodged plans to convert a historic chemistry laboratory into a student bar and music lounge. The 150-year-old west wing of Oxford's Inorganic Chemistry Laboratory (ICL) hasn't been used for experimental work since 2018, but will get a new lease of life if plans to create new social space for students of the adjacent Reuben College are approved.
The building was once used by Dorothy Hodgkin, who won the 1964 chemistry Nobel prize for her x-ray studies on the structures of important biomolecules. However, according to notes submitted with the planning application 'the building is unable to accommodate the extensive alterations needed to maintain its laboratory use in the 21st century'.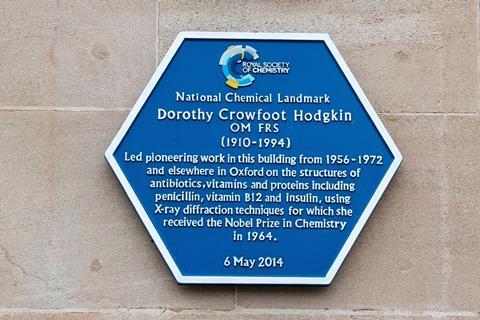 'Space allocations within the university's estate are constantly changing to meet evolving needs,' says Oxford's head of chemistry Mark Brouard. He explains that only the oldest part of the ICL, which dates back to the 1870s and makes up around a quarter of the facility's total footprint, is included in the plans.
'Since the move of the teaching laboratories to new facilities in 2018, most of that space was not being used for experimental research,' says Brouard. 'The former ICL space which has been handed over to Reuben College will support their needs, and the department has taken over much newer refurbished space elsewhere in the science area to enhance its overall laboratory footprint.'

Jamie Durrani is senior science correspondent for Chemistry World. He reports on the latest chemistry research and related topics including environment, energy and science policy.
View full profile