Announcement ends uncertainty over scientific advice after chief scientific adviser post scrapped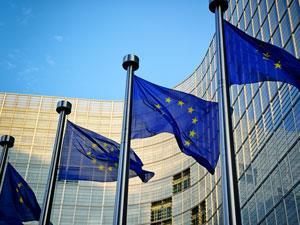 The European commission has announced plans to form an independent panel of seven leading scientists, who will provide advice on scientific issues in Europe. The announcement comes after the commission recently scrapped the post of chief scientific adviser.
Anne Glover, a molecular biologist based in Germany, had held the post of chief scientific adviser since its inception in 2012. But with mounting pressure from non-governmental organisations to scrap the post in 2014, the current commission president, Jean-Claude Juncker, did not renew the post and abolished the role entirely in November of that year.
The controversial decision was met with widespread concern from the scientific community, with Paul Nurse, president of the Royal Society, describing the decision as a 'very backward step'. He was also keen to stress that the EU should have a 'plausible plan' on how to treat scientific evidence in the future.
Juncker tasked the EU science commissioner, Carlos Moedas, to create a framework for the treatment of scientific advice in the commission and requested Moedas provide his findings to the commission by the summer.
Now, in a recent meeting with several eminent European scientists, including Nurse, Jules Hoffman, a past president of the French Academy of Sciences, and Serge Haroche, the 2012 physics Nobel prize winner, Juncker has endorsed Moedas' main recommendation to create a European advisory panel of independent scientists. The panel will coordinate with national bodies to provide 'high quality, timely and independent' scientific advice to the commission.
In a statement, Moedas said: 'The new model for independent scientific advice will contribute to the commission's continued pursuit of the best possible evidence-based policy.'
'After six months in limbo, it's welcome news,' says James Wilsdon, professor of science and democracy at the University of Sussex, UK. 'A high level group, properly resourced, with links to national academies and learned societies could work well.'
But he goes on to stress that the 'devil will be in the detail' and its success will depend on who will be appointed to the panel, the nature of the links to scientific bodies, and the mechanisms it will use to access scientific expertise across Europe.
Juncker has now requested the science commissioner create his scientific advisory panel in the next few months, with a view to enhancing cooperation between different commission departments.