Internet and over-the-counter sales along with counterfeit drugs are driving a worldwide rise in antimicrobial resistance
A thriving unregulated online market for antibiotics and poor quality products are two problems that are driving antimicrobial resistance worldwide, according to the latest report from the Review on Antimicrobial Resistance, chaired by economist Jim O'Neill.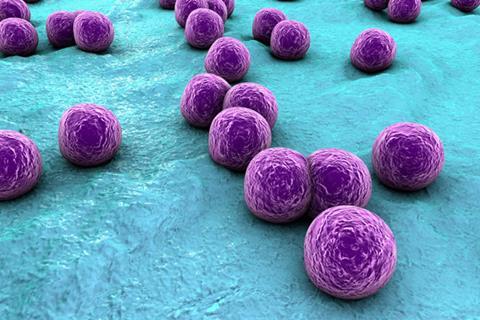 Sales of antibiotics without a prescription are relatively common in southern and eastern Europe – representing between 20% and 30% of the total market – as well as in many low and middle-income countries. Online pharmacies, though, represent a new challenge for regulators, the report notes.
Some vendors, based in countries where regulation is lax, will ship antibiotics including last-line drugs such as colistin to Europe without a doctor's prescription. Colistin made the news last week after a novel form of resistance in Escherichia coli was reported in animals and humans by scientists in China.
'Websites can take advantage of lax regulatory regimes in their home countries and gaps in customs checks in the countries to which they ship,' the report notes. 'Many such online vendors will sell quantities that exceed single courses.' This makes their services suited to irresponsible self-medication and stockpiling. The report argues that this is an international problem, requiring global solutions from regulators, customs authorities and internet companies.
The second problem spotlighted is that of counterfeit and substandard antimicrobial drugs entering the global supply chain. Poor quality medicines can exacerbate the spread of drug resistance. Most dangerous are products with enough active pharmaceutical ingredient to kill susceptible microbes, but to also bestow a selective advantage to resistant microbes in an infected patient. This can happen if a medicine is degraded by improper storage, an accidental production error or negligence by a manufacturer. Intentionally substandard manufacturing is also a problem.
There is 'considerable uncertainty' over the scale of the problem of poor quality antibiotics, as monitoring is difficult and extremely patchy. 'Where studies have looked for evidence of the problem though, they have often found it,' the report notes. Poor quality products must be weeded out by concerted efforts by governments and others operating on the front lines in less developed countries.
Rising antibiotic resistance has been invisible in many countries, especially those with other big infectious disease problems, but it is at last being recognised, says Otto Cars, infectious disease scientist at Uppsala University in Sweden. 'Even in the EU, which is well regulated, there are countries that are allowing over the counter sales without prescription, so there needs to be a global mechanism,' he adds. 'And for countries with weak economies and weak healthcare systems you cannot take away over-the-counter sales, because then there will be a problem with access to medications.'
'Internet sales of colistin for use in animal feed and for human use continue in Asia. Why not start with this last resort antibiotic now and do something globally about it. China has said it is concerned about it. This could be an opportunity,' says Cars.