Industry groups suggest new Congress will clear the way for modernisation of 40-year-old legislation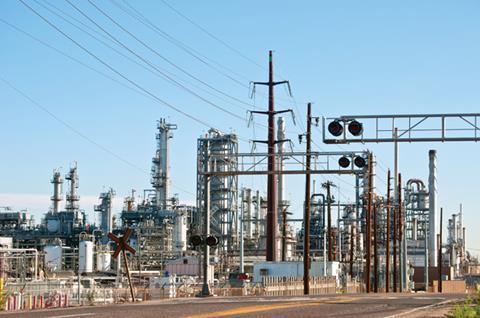 Now that Republicans control both the House of Representatives and the Senate momentum is building to reform the nation's 40-year-old Toxic Substances Control Act (TSCA), according to chemical industry groups.
During a press briefing held the day after the US mid-term elections, Bill Allmond, the US Society of Chemical Manufacturers and Affiliates' (SOCMA) vice president of government relations, said the election results represent a 'remarkable turnaround' and marks a major power shift in Washington. For the first time since 2006, Republicans will control both chambers of Congress.
Allmond noted that Republican senator James Inhofe, who 'has much knowledge' of efforts to reform TSCA – the US's rules that govern chemicals policy – is expected to return as chairman of the senate environment and public works (EPW) committee. Conversely, Democrat Barbara Boxer, the current chair of that committee, which has jurisdiction over environmental policy, will go back to being the panel's top Democrat.
Boxer neutralised
'That is significant for us because, over the last two years, Boxer has single-handedly blocked bipartisan efforts to reform TSCA,' Allmond said. 'Now that she will be in the minority, her influence on this issue won't diminish, but her ability to block this effort, at least at the committee level, has been neutralised,' he added.
In September Boxer publicly criticised bipartisan TSCA reform legislation under development by Republican senator David Vitter and Democrat Tom Udall, and issued a counterproposal, freezing progress in this area.
The American Chemistry Council's (ACC) president, Cal Dooley, agreed that Boxer's 'specific oppositions' impeded TSCA reform in the Senate. He expressed confidence that Inhofe's chairmanship of the EPW committee will move legislation forward relatively quickly.
Dooley is convinced that there will now be sufficient bipartisan support to allow TSCA moderisation legislation to pass in 2015. He also predicts that a similar measure will advance fairly easily in the House and is optimistic that President Obama will be willing to sign 'a balanced TSCA reform measure' into law.
Meanwhile, the new Republican majority in both chambers could mean greater focus on the US Environmental Protection Agency (EPA) and its proposed regulations, which congressional Republicans have repeatedly characterised as costly and unnecessary.
EPA prioritised
Indeed, Kevin McCarthy, the Republican who leads the House, announced a plan to vote this month on several pieces of legislation intended to increase the transparency of the EPA and restrict the agency. This includes the Secret Science Reform Act, which would prevent the EPA from issuing regulations based on scientific backing that isn't publicly available.
Both the ACC and SOCMA described the new Congress as more amenable to the chemical industry. '[The new Congress] is probably not as conducive to a political environment that would lead to some product bans and chemical bans that often times are not based on science,' said Dooley.
In addition, Representative Henry Waxman, a senior Democrat whom Allmond describes as a 'leading critic of the chemical industry', is retiring at the end of this year. Waxman has argued that study after study has revealed alarming evidence of harmful human exposure to industrial chemicals and pollutants, and he has warned that tens of thousands of chemicals have never been properly assessed for their potential health and environmental impacts.