'High hazard' research areas are excluded from law that allows licensed owners to carry guns at university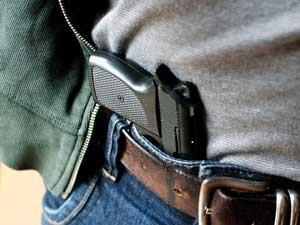 Licensed gun owners can now carry their loaded, concealed weapons into Texas public college and university campus buildings under a new state law that came into force yesterday. But many scientific laboratories and animal research facilities are exempt from the new law.
The task force that implemented the new concealed carry law determined that so-called 'high hazard' research areas are excluded from the new Texas law. This means handguns can be prohibited in labs that house certain dangerous or flammable chemicals, biological agents, explosive material or equipment making use of high power magnetic fields, such as NMR spectrometers or MRI machines.
The backers of the new campus carry law claim it will help students and faculty members to protect themselves, and its enactment falls on the 50th anniversary of an infamous mass shooting on the University of Texas at Austin campus. On 1 August 1966, an American engineering student climbed to the top of the school's clock tower and started indiscriminately firing down, wounding more than 30 and killing 14 people. The massacre ended when the sniper, who had been in the Marines, was shot and killed by police.