French chemical giant accused of releasing toxic chemicals from US plant in the wake of hurricane Harvey
Local residents near Arkema's plant in Crosby, US, have joined together to file a combined contamination lawsuit against the French chemical company, after several containers of organic peroxides ruptured and caught fire following flooding from hurricane Harvey.
Lawyers representing individuals who live within seven miles of the facility claim that numerous toxic substances – including volatile organic compounds, polycyclic aromatic compounds (PAHs), dioxins, furans, heavy metals and cyanide – have been found in soil, surface water and ash samples taken from the area.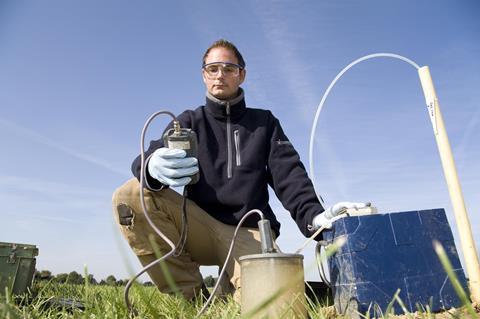 Around 14 people are currently involved, but up to 10,000 people could be eligible to join the class action, according to co-counsel Kevin Thompson, a partner at Thompson Barney in Charleston, West Virginia.
The new sampling and analysis efforts requested by Thompson and his team registered concentrations of lead, manganese, arsenic, cyanide and antimony that exceeded the human health risk-based exposure limits set by the state of Texas. Thompson says the highest level of contamination found in these samples so far is over 500ppm of dioxin in the drywall of a house that had flooded during the hurricane.
These results contradict findings of the US Environmental Protection Agency (EPA). The EPA's analysis following the incident didn't detect anything out of the ordinary in the smoke, and found no volatile or semi-volatile organic chemicals when it sampled downstream surface water runoff at four locations outside the 1.5-mile evacuation zone around the plant.
Thompson raises doubts about the EPA's results. 'Just the plastic containers [holding the peroxides] alone have numerous toxic chemicals in them,' he tells Chemistry World. 'Given what we have found, I cannot believe the EPA.'
The additive and synergistic effects of the various compounds identified in the samples are what concerns Thompson. He says all these substances have long-term negative health effects, as well as causing symptoms such as rashes and respiratory difficulties, which are still being experienced by the residents and first responders who are part of the lawsuit.
Although Arkema won't comment on the specific litigation, the company appears to refute the findings presented by the lawyers. Based on testing results received to date, Arkema says it has not detected contaminants in off-site ash, soil, surface or drinking water samples that exceeded residential protective concentration levels established for soil and groundwater by Texas's environmental state agency.
'We do not know what these lawyers tested for,' stated company spokesman Stan Howard. 'We are cooperating with authorities in ongoing investigations and we will not comment further on these lawyers' accusations.'

Senior US correspondent, Chemistry World