Internal investigation concludes that 1980s trials were legally run and patients gave proper consent
Clinical trials in the 1980s, performed in former communist East Germany by global pharmaceutical giant Hoffmann-La Roche, adhered to international standards and did not violate East German laws, according to a report issued by the company after a six month internal investigation.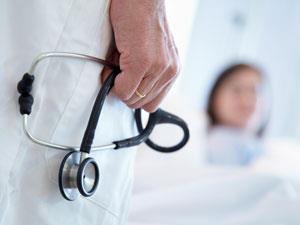 The Roche report comes after allegations in the German press that the German Democratic Republic (GDR) allowed nearly 50,000 patients to be recruited to trials, often without their knowledge, by Western pharmaceutical companies. In return, the GDR government and hospitals received money, medicines, and equipment, while in some cases doctors and officials received gifts. Some patients are claimed to have died as a result of the trials and others suffered serious side effects.
Roche is the first company involved in GDR clinical trials to review its archives, and has made its report available online. In addition to its own archives of clinical trials from 1980–1990, Roche also examined records of two companies it later acquired: Boehringer Mannheim and Syntex.
The report concludes: 'According to this investigation, there is no evidence for violation of any applicable GDR law then in force; or of internationally accepted ethical principles; or internationally accepted guidelines and principles concerning clinical research.'
The allegations of East German patients being used in clinical trials without their knowledge were first publicised in December 2012 in a TV documentary called 'Tests and the Dead'.
After the TV documentary, German news magazine Der Spiegel has covered the issue extensively, and has asserted: 'Virtually every major name in the pharmaceutical industry was involved, including Bayer, Schering, Hoechst, Boehringer, Pfizer, Sandoz and Roche.' Der Spiegel claims drugs tested included chemotherapy treatments, antidepressants and heart medications.
There is no evidence for violation of any applicable GDR law; or of accepted ethical principles
Last year, the German government announced it would co-fund a 30-month independent study of the clinical trials to be conducted by the University of Berlin's Charité Hospital. Volker Hess, head of the institute, declined to comment on the Roche report, saying: 'Due to the political dimension of the project, our advisory board has decided that we will only comment on facts from our own research.'
For its investigation, Roche formed a 24-member 'internal task force' that worked with 'external scientific coordination.' A Roche spokesman tells Chemistry World that all 24 members are 'Roche staff members from across different functions', and that they spent a total of 4000 hours studying archives and writing the report. Roche's conclusions were validated by contract research organisation Parexel International, which also helped draft the final report.
The report notes that the GDR recognised the Declaration of Helsinki, developed by the World Medical Association to ensure 'ethical principles for medical research involving human subjects', adding that clinical studies in the 1980s required approval from the GDR Ministry of Health. While the TV documentary and some news reports allege that many trial participants were unaware they were being used for trials, the Roche report states of its trials: 'Conduct of a clinical trial was only allowed when subjects and patients, respectively, had given consent after adequate information about course, potential effects, side effects and risks associated with a clinical study.'
The task force found that from 1980 through 1990 Boehringer Mannheim conducted 37 clinical studies in East Germany involving 1,809 patients; Syntex ran 3 trials with 224 patients; and Roche 6 trials with 214 patients. The combined 46 clinical studies involved a total of 7,323 patients, of which 2,247 were at 35 GDR sites.
51 deaths occurred at GDR sites in clinical studies conducted by Boehringer Mannheim, according to the Roche report. 48 of these deaths 'were not related with the study drug or participation in a clinical trial, but were due to the severity of the underlying diseases.' Three of the deaths were possibly related to the study drug, the report states, while no deaths were reported in trials conducted by Syntex or Roche.