Chincoteague homes being supplied with water after high levels of fluorinated chemicals were detected in space agency's wells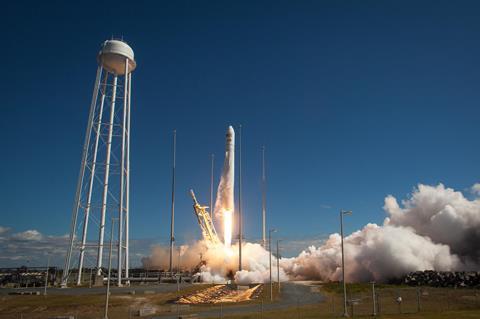 Nasa is supplementing the drinking water of the town of Chincoteague, Virginia, US after poly- and perfluoroalkyl substances (PFASs) were detected in some wells on nearby Nasa Wallops Flight Facility that supply the town's water. Despite Nasa's assurances that all test results indicate that the town's water is safe to drink, the agency is providing it with up to 613,000 litres of water daily until at least 12 June.
As Nasa conducted training with a firefighting foam containing PFAS compounds on part of the Wallops main base in the past, the agency has been testing the facility's groundwater and drinking water wells, as well as Chincoteague's drinking water wells. Initial tests in April showed PFASs at a level above the Environmental Protection Agency's (EPA) limits in two of Chincoteague's three shallow wells, but those had already been taken offline.
When PFASs above the EPA's lifetime health advisory were also detected in another shallow well and an adjacent deep well, which had a connection to the three shallow wells, those were shut too.
Chincoteague is now getting its drinking water from only three deep water wells out of the seven wells on Wallops. Nasa is now supplementing the town's drinking water, even though no PFAS were detected in the most recent tests from 8 May, because its drinking water capacity needs are not being met.
Nasa will continue to monitor Chincoteague's drinking water supplies, and share all sampling results.

Rebecca became the US Correspondent for Chemistry World in September 2014, based out of Washington, DC, after writing for the magazine on a freelance basis since 2007.
View full profile