Leading chemist dismissed after criticising federal science agency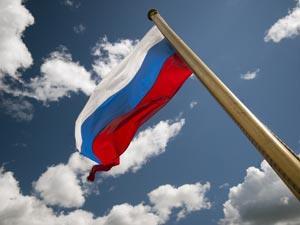 The Russian chemistry community is on the verge of a serious conflict with the national government, over the sacking of a high-profile chemist who has criticised state policies related to science funding.
Erik Galimov, a renowned chemist and head of the Vernadsky Institute of Geochemistry and Analytical Chemistry, was fired by the Russian Federal Agency of Scientific Organizations (FASO), the state agency for the management of property of the Russian Academy of Sciences (RAS). According to a statement from the institute, Galimov was fired by personal order of FASO head Michael Kotyukov, but no official reason has been given.
Vladimir Kolotov, a director of the institute, says the decision is likely to be related to Galimov's criticism of FASO's work, in particular its lack of transparency and high level of bureaucracy.
Since its establishment in 2013, FASO has attracted fierce criticism from the scientific community, who have been unhappy with its powers to manage the RAS's property and distribute funds for research.
'The main thing is that FASO does not provide any assistance to scientists,' Galimov says. 'It did not fulfil its promises to take over funding and other activities of national science. Its current activities have nothing to do with science and do not provide an opportunity to scientists to focus solely on science and R&D activities. In reality FASO currently implements only inspecting functions, demanding regular reports about the activities of FAS, which has significantly complicated its work.'
Kolotov says the Vernadsky Institute's staff have sent an open letter to the Russian government, demanding that they revoke the discharge order and reinstate Galimov in his position.
Under investigation
This is not the dismissal of a Russian academic over political disagreements. Last year Andrei Zubov, a famous Russian historian and scientist, was sacked from Moscow State University of Foreign Affairs after publically speaking out against Russian state policy.
But Victor Kalinushkin, head of the RAS's trade union, insists that, regardless of the reason, FASO and the Russian government do not have a right to fire scientists in this way. He says the RAS has already started investigations of the reasons of Galimov's dismissal and will send petitions to top Russian officials, including the country's president and prime minister. He adds that these incidents are major set-backs to the ongoing reform of Russian science, under which all important decisions should be taken by the RAS and FASO together after consultations.
Representatives of FASO declined to comment.
Brain drain
If the attempt to reinstate Galimov is unsuccessful, it is possible he will continue its work abroad. As one of the world's leading scientists in the field of isotope geochemistry, he is likely to attract offers from research organizations and scientific institutions elsewhere. Other researchers may follow suit, and this could accelerate the 'brain drain' Russia is currently experiencing, as the majority of scientists still oppose the ongoing reform.
The situation is aggravated by the current economic decline in Russia and devaluation of the ruble caused by Western sanctions, says Vladimir Fortov, head of the RAS. 'At present the difference in salaries of Russian and foreign scientists is very significant. Our salaries are not comparable with those in Western countries,' he explains. 'Over the past year, the outflow of scientists from Russia has significantly increased.'
Fortov adds that he has already started negotiations with FASO regarding the conflict over Galimov's case, and that there is a possibility Galimov may be appointed as an honorary scientific director of the Vernadsky Institute.