White House plan to reduce carbon pollution from power plants is temporarily frozen by the supreme court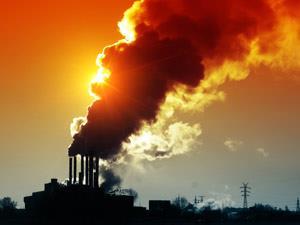 The US supreme court has temporarily halted the Obama administration's contentious Clean Power Plan that would establish America's first-ever national limits on carbon pollution from power plants. In a split decision, the US's highest court issued a stay while lawsuits against the plan proceed.
The decision was hailed as a victory by the coalition of 29 states and various business associations which had described the rule as a power grab by the Environmental Protection Agency (EPA). This coalition had warned that the plan would harm the economy, eliminate jobs and damage competitiveness.
The Obama administration was critical of the court's action. The White House's press secretary, Josh Earnest, said the plan is based on 'a strong legal and technical foundation', and gives states both the time and flexibility needed to develop tailored, cost-effective plans to reduce their emissions.
West Virginia attorney general Patrick Morrisey, who helped to lead the coalition of states against the plan, welcomed the court's decision and said they would continue to fight against the measure. Environmental groups expressed disappointment that the supreme court that backed regulating carbon dioxide as pollutant had now held up measures to control it awaiting a legal challenge.
Oral arguments on the case for regulating carbon dioxide through the plan will be heard in June.