Obama's controversial Mercury and Air Toxics Standards have been upheld by the US Supreme Court
The US Supreme Court has denied a request by 20 conservative-led states to suspend the US Environmental Protection Agency's (EPA) controversial Mercury and Air Toxics Standards (MATS), which aims to reduce mercury, lead and other toxic pollutants emissions from coal-fired power plants. The 3 March decision was made by Chief Justice John Roberts, and no written explanation was provided.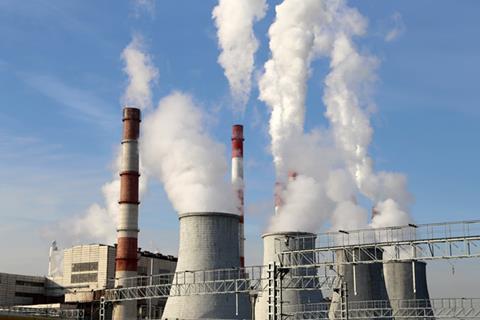 Methylmercury is the highly toxic form of mercury that comes from power plants, and the EPA has deemed it a neurotoxin that can cause blindness and deafness, and can affect coordination and speech. It has also been linked to significant developmental effects in the human fetus, with infants born to women who ingested high levels of methyl mercury exhibiting mental retardation, ataxia, visual disturbances and cerebral palsy.
Overall, the EPA estimates that the MATS protections will avert up to 11,000 premature deaths, 4,700 heart attacks and 130,000 asthma attacks every year, and that the value of the air quality improvements for human health alone will total between $37 billion and $90 billion each annually.
Last year, the Supreme Court had ruled the EPA could not impose the MATS rule without additional analysis of its costs to industry. The EPA issued a preliminary finding in December, which concluded that the health benefits of that rule justify its compliance costs, and the agency is expected to complete its study by mid-April.
When they petitioned the Supreme Court to pause any further action by the EPA to implement the MATS, the 20 opposing states argued that the agency had 'strayed far beyond' the bounds of reasonable interpretation by reading the Clean Air Act as allowing the EPA to 'ignore cost' when deciding to regulate power plants.
There is significant disagreement over the issue. Elsie Sunderland, an associate professor of environmental science and engineering at Harvard University, says the Supreme Court decision is 'well substantiated'. She tells Chemistry World that the EPA was only allowed to assess the MATS' cost advantage based on a very small subset of the regulation's total benefits. Sunderland also says the latest scientific research suggests that, just like lead, there is no threshold whereby exposure to methylmercury is safe.