Besieged by serially acquisitive Valeant, the Botox maker will lay off 1500 staff to propel earnings growth
Despite a quarterly sales increase it describes as its strongest ever, Botox maker Allergan is laying off 1500 staff as it seeks to fend off a hostile takeover. The US firm is striving to provide earnings-per-share (EPS) growth of over 20% per year to evade a $53 billion (£31 billion) bid from Canada's Valeant Pharmaceuticals. Allergan will eliminate 13% of its global workforce, plus a further 250 vacant posts, and shut three sites as it seeks to save $475 million in 2015.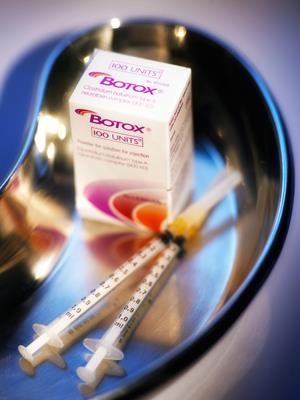 R&D operations will be hit especially hard, losing 700 jobs, a third of the current workforce and facilities in Medford, Massachusetts, and Santa Barbara, California. Yet, if the takeover goes through, even deeper cuts are likely. Valeant's share price has grown from $9 in 2008 to around $130 today thanks to its strategy of acquiring companies and slashing costs, particularly in R&D. It now wants to apply that approach to Allergan, and had planned to reduce its R&D budget by over two thirds.
Allergan's chief executive, David Pyott, argues his company's existing management is better placed to improve its profitability. 'This plan serves the twin goals of minimising the impact of the cost reductions on our ability to grow sales at a double-digit rate in the period after 2019, as well as preserving the strength of our R&D pipeline,' he told investors during a conference call.
Valeant's approach for Allergan has been unusual since before its first official offer was made on 22 April. On 22 February, Valeant signed an agreement to collaborate on the deal with hedge fund Pershing Square, which then bought 9.7% of Allergan's stock. Pershing Square is now trying to force a special shareholder meeting to remove six of Allergan's nine directors to drive through the takeover.
Pershing Square and Valeant are also complaining to US regulators about suggestions from Allergan that recent impressive results reported by Valeant might have been overstated. 'We can no longer tolerate unjustified attacks on Valeant's business,' said Valeant's chief executive Michael Pearson in a statement.
However, Allergan is not the only one questioning Valeant's financial performance. Although the company made losses in 2010, 2012 and 2013, it argues that because of its serial acquisition business model, investors should focus on its own 'cash EPS' measure. However, Pennsylvania State University accountancy academic Edward Ketz calls this 'arbitrary and perhaps even capricious'. In the analysis he shared with Chemistry World, he finds billions of dollars of cash have been flowing out of Valeant every year since 2010.
Bernard Munos, founder of the InnoThink Center for Research in Biomedical Innovation, thinks Allergan is right in not accepting Valeant's offer. 'Valeant has a point when it says that a lot of pharma R&D spending is wasteful,' he says. 'But it brings no solution to that problem. Cutting R&D and focusing on managing a stable of generic brands is not going to solve Alzheimer's, autism, or the dearth of new antibiotics. Cutting waste is not enough to qualify as good management. Valeant has the feel of a house of cards that is buttressed by a constant flow of deals. It's fair to point this out to investors.'