US president-elect appoints Andrew Liveris, despite lacking appropriate authority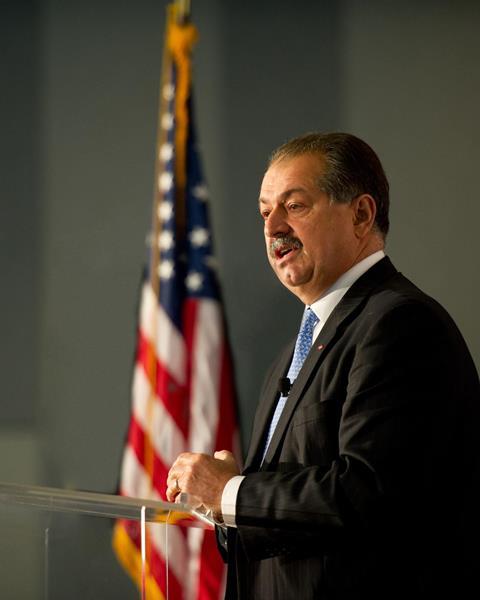 US president-elect Donald Trump will appoint Dow Chemical chairman Andrew Liveris to head the American Manufacturing Council after the new administration is installed in January. The private sector committee advises the head of the US Commerce Department, and Trump said under Liveris it will be tasked with finding ways to bring industry and manufacturing back to America.
Trump made the announcement during a rally in Michigan on 9 December, calling him 'one of the most respected businessmen in the world.' Liveris became Dow's chief executive in 2004 and plans to step down in June 2017 after the company's merger with DuPont is complete.
His tenure at Dow has been marked by some controversy, including questionable spending practices. In 2011, the company disclosed that Liveris incurred expenses that were 'not primarily business-related' from 2007 to 2010. He agreed to repay the company almost $720,000.
There are questions being raised from inside the government about whether Trump has the authority to name Liveris as head of the council. The body's charter states that its members are appointed by the leader of the Commerce Department for a two-year term. Trump's Commerce Secretary is expected to be billionaire investor Wilbur Ross Jr, who specialises in restructuring failed companies in industries including coal and steel.