An associate professor of physical sciences who was shot and killed in a lab at the University of North Carolina (UNC) Chapel Hill on 28 August, has been identified as Zijie Yan. A second year PhD student in his research group, Tailei Qi, has been charged with his murder. Qi has also been charged with possession of a firearm on educational property, which is a Class I felony in North Carolina, and is being held without bail.
At a press conference on 28 August, UNC police chief Brian James confirmed that Yan was the only fatality, and that no other injuries had been reported. He added that the Caudill Labs building on campus where the shooting took place, which houses the university's chemistry department, would be closed until further notice while the investigation was underway. James emphasised that the motive for the incident remains unclear.
In recent years, Qi has published several nanoscience papers with Yan, who was his academic adviser. Both men are graduates from universities in Wuhan, China.
Yan's group engaged in research that aims to 'transcend the boundary between photonics and materials science' by developing new techniques to control light–matter interactions at the nanometre scale, his academic page says.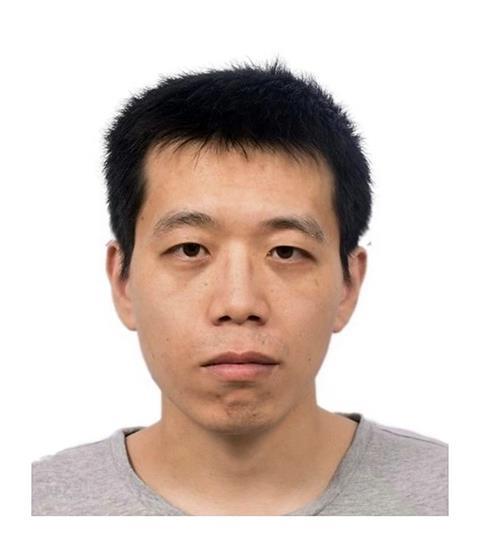 Posts by Qi on X, formerly known as Twitter, reveal that he felt labmates were persecuting him. On 31 October last year, Qi claimed that colleagues were saying he was 'lazy' and that he was trying to prove them wrong by working hard. 'I judge their motivation is only to tell my [principal investigator] then control, me by tale telling,' he added, noting that his PI told him nobody was talking about him. Just two months earlier, Qi posted that his PI 'should have more experience to handle with these girls and tattletales'. Qi had also referred to a woman who 'shows her "best" to beg others to "help" me', and then complained that this made 'all people then look down on me. Kind of angelic bitch'.
Being overextended in the lab seems to have been another problem for Qi. In November, he complained about working more than 60 hours a week and feeling tired. 'I spend too much time to persuade myself that I work just out of interests instead of to show others I am working,' he added.
Community in mourning
'This loss is devastating, and this shooting damages the trust and safety that we so often take for granted in our campus community,' stated UNC Chapel Hill chancellor Kevin Guskiewicz. 'We will work to rebuild that sense of trust and safety within the community,' he added. Classes remain cancelled until the end of 30 August.
During the campus lockdown, Holden Thorp – a chemistry professor at George Washington University in Washington, DC, a former chancellor of UNC Chapel Hill and current editor-in-chief of Science – posted to X: 'So devastated by what has happened in Chapel Hill and in my departmental home starting when I was 18 years old.' He earned a chemistry degree from UNC in 1986.
So devastated by what has happened in Chapel Hill and in my departmental home starting when I was 18 years old. Love to all. ❤️❤️❤️❤️❤️😢😢😢😢

— Holden Thorp, Science EIC (@hholdenthorp) August 28, 2023
The US anti-gun violence advocacy group Students Demand Action also spoke out on social media about the shooting. 'Dr. Zijie Yan was shot and killed at UNC Chapel Hill yesterday, just days into the fall semester. He had been an associate professor in the university's Applied Physical Sciences department since 2019,' the organisation wrote on X. 'Our nation's gun violence crisis is NOT inevitable. Dr. Yan should still be alive.'
This is back-to-school season in America, but it doesn't have to be. Our nation's gun violence crisis is NOT inevitable. Dr. Yan should still be alive. https://t.co/k9jg5gjlEf

— Students Demand Action (@StudentsDemand) August 29, 2023
This is not the first such case in the US. In October 2022, a former graduate student at the University of Arizona, Murad Dervish, was charged with shooting and killing the head of the university's hydrology and atmospheric sciences department, Thomas Meixner. Dervish was reportedly expelled from Meixner's department and prohibited from setting foot on the campus prior to the shooting. His trial is slated for September.

Rebecca became the US Correspondent for Chemistry World in September 2014, based out of Washington, DC, after writing for the magazine on a freelance basis since 2007.
View full profile