Republican governors from 15 fossil fuel-heavy states claim CO2 rules on shaky legal ground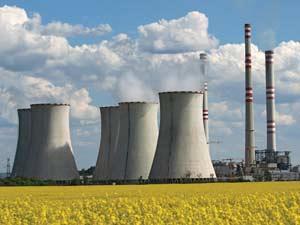 The governors of 15 US states have joined together to question the legality of the US Environmental Protection Agency's (EPA) recently proposed climate rule to limit carbon emissions from the country's existing power plants.
The EPA released its proposal in June, which set a target of reducing greenhouse gas emissions from existing coal-fired power plants and other stationary sources by 30% below 2005 levels by 2030. It quickly met with significant opposition from industry and key Republican legislators.
On 9 September, these Republican governors of 15 fossil fuel-heavy states sent a letter to President Obama claiming that the EPA had built its draft rule on a precarious legal foundation.
They maintained that the specific section of the Clean Air Act on which the EPA based its power to regulate carbon emissions from existing power plants contains language that actually prohibits the agency from regulating such sources. The governors suggest that since the EPA already regulates power stations with regard to mercury and air pollutants, then the section of the Clean Air Act in question prevents the EPA from regulating them again for greenhouse gases.
However, the EPA emphasises that it's the type of pollution, and not the source, that they should be able to regulate. Indeed, the Supreme Court has affirmed the agency's right to curb greenhouse gases from large power plants, refineries and chemical factories under the Clean Air Act.
But the governors maintain that the EPA's authority to regulate emissions from these sources under federal law would never extend outside of their physical boundaries.
In their letter, they highlighted what they described as the 'some of the more urgent and vexing compliance issues' inherent in the proposal, including the fact that it entails significant fuel switching from coal to natural gas, despite the fact that most retiring coal plants cannot simply be replaced by natural gas plants.
Before such a switch can occur, gas infrastructure – including storage facilities – must be built, they said. The necessary pipelines require permits and, in many cases, government approval.
Several of the governors who signed the letter are from states that have already joined legal petitions challenging the EPA's right to regulate in this area.
However, the agency doesn't appear to be worried. 'History has shown that the EPA writes solid rules that stand up in court – courts have reaffirmed our science and reasoning time and time again,' the EPA said in a statement.