Firm will not receive compensation for claimed loses of over $1bn from theft of confidential information by two former scientists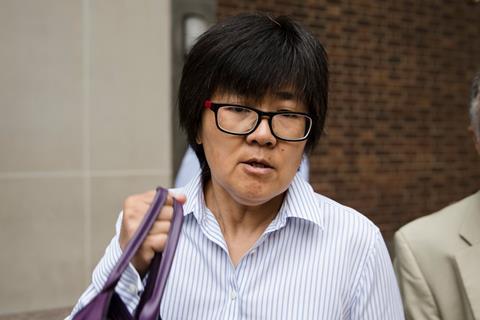 A US district court judge has ruled that GlaxoSmithKline (GSK) was not financially harmed by the theft of trade secrets by of two of its former scientists. The company will therefore receive no compensation and will have to cover its own legal expenses, estimated at nearly $400,000 (£288,000).
Yu Xue and Lucy Xi were indicted in January 2016 for conspiracy to commit fraud and allegedly stealing confidential information about GSK's procedures for researching, developing, and manufacturing medicines. Xue helped form a company in China called Renopharma in July 2012, allegedly to market and sell the stolen trade secret information.
Xue pleaded guilty to conspiracy to steal GSK's trade secrets in August 2018, and in May 2021 was sentenced to eight months in prison. Xi is reportedly scheduled to face trial in September.
While GSK and government prosecutors claimed the stolen secrets had caused the company $1 billion in losses, Judge Joel Harvey Slomsky said federal prosecutors did not make a convincing argument that GSK suffered financial loss, or that the company should be reimbursed for legal fees.

Rebecca became the US Correspondent for Chemistry World in September 2014, based out of Washington, DC, after writing for the magazine on a freelance basis since 2007.
View full profile