Oregon and Colorado vote against labelling genetically modified produce, after multimillion dollar campaigns by food companies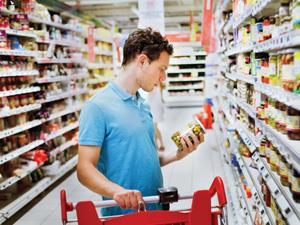 Voters in Oregon and Colorado have rejected ballot measures that would have required foods containing genetically modified organisms (GMOs) to be labelled as such in those states.
In Colorado, the measure was defeated by 66% to 34% of the vote, but things were much closer in Oregon, where just 50.3% voted to reject labelling.
In the run up to the vote, companies like Monsanto and DuPont combined forces to raise over $16 million (£10 million) for a campaign to defeat the initiative in Colorado, while the effort promoting it collected a fraction of that amount. In Oregon, companies spent over $18 million on opposition campaigning, while backers only raised about half that figure.
Overall, chemical, agricultural and large food companies have spent over $100 million on anti-GMO labelling campaigns in four US states – Oregon, Colorado, California and Washington – according to the Washington, DC-based Center for Food Safety.
'Costly and confusing'
DuPont spokesperson Jane Slusark says the company opposed the state-level labelling initiatives because they could be 'costly and confusing' for consumers. 'We believe consumers should have access to the information they need to make decisions about their food,' she tells Chemistry World.
Monsanto says it is pleased that farmers, food producers, retailers and consumers in Colorado and Oregon won't be subject to these 'costly measures' and will not be 'unnecessarily economically impacted by the burden these labels would create', according to spokesperson Charla Lord. She says Monsanto supports a federal approach to GMO labelling, rather than a patchwork of state laws. 'The rejection of these measures avoids this patchwork and the incremental increases in the average annual grocery bills of their consumers,' Lord says.
But elsewhere, voters in both California and Hawaii adopted measures in early November that ban the production of GMOs at the county level. In California, a ballot initiative prohibiting the propagation, cultivation, raising or growing of such products in Humboldt County passed with a vote of 59% to 41%, and in Hawaii, a similar measure prohibiting the cultivation or reproduction of GMOs within Maui County was approved by a vote of 51% to 49%.
Currently, three US states require GMO labelling. Connecticut and Maine have both passed such laws, but they contain provisions stating that they can't be implemented unless several other states approve similar labelling laws. Vermont, meanwhile, has passed a labelling law that is slated to go into effect in 2016.
Fighting restrictions
But as the movement to clamp down on GMOs gains traction in the US, the reverse appears to be happening in the European Union (EU). Genetically engineered foods must be labelled in all EU countries (along with others including Japan, Russia and China), and there are also many significant restrictions or outright bans on their production and sale.
Last month, however, more than 20 of Europe's top plant scientists demanded in an open letter that the EU take action to enable GM plant research. In countries that do permit field experiments with transgenic plants, the scientists noted, these are often systematically vandalised by activists, causing huge scientific and financial losses.
They warned that Europe may fail to produce world-class science if policymakers continue to block such research on 'political' grounds.