This time in Book Club, we follow sustainability journalist Tim Smedley as he pursues one of humankind's greatest challenges and looks at the dangers posed by air pollution.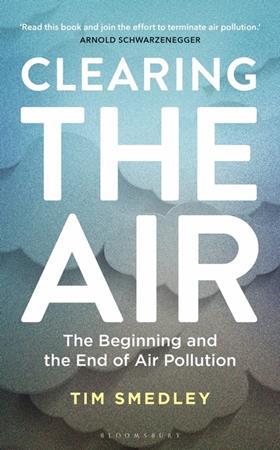 Intrigued by some casual facts and figures he'd stumbled across in a newspaper, Smedley investigated further, then decided to travel around the world to look at the factors affecting air quality in major cities. Along with examples of how air pollution occurs and some frightening statistics – some compiled from his own measurements using a hand-held air pollution monitor – he suggests practical ways individuals can make a tangible difference to the quality of air in their communities.
Next month, it'll be a special occasion, because we're reviewing the work of none other than Chemistry World's own Comment editor, Kit Chapman. Superheavy, making and breaking the periodic table is Kit's witty exploration of the weird, less observed depths where the elements lurk.
We want to include you, the Chemistry World reader, in the conversation so tweet your thoughts to @ChemistryWorld, or use the hashtag #BookClubCW and we'll endeavour to include your opinions (or questions) in the podcast.