Waters advanced polymer analysis from handprint to fingerprint precision, and its collaborative ethos is shaping future materials too
Right now is the most exciting time to be part of the materials science industry, says Waters' director of material sciences, Damian Morrison. The 21st century is not only an era of fully functioning 3-D printed human organs, it's a time in which novel materials are revolutionising mobility with lightweight electric vehicles. It is also an age of collaboration, in which Waters provides a key supporting role in the R&D of higher performing, more sustainable and easier to manufacture polymers across industries. From consumer products to life-saving medical devices – plus a myriad between – when we talk about polymers, the potential is exponential.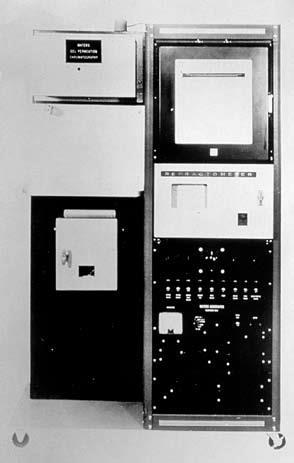 Waters offers its clients the perfect forum in which to further advance the analytical expertise it has been cultivating since the introduction of its GPC 100 – the first commercially available gel permeation chromatography (GPC) system – in 1963.
Our goal is to get closer to the science and collaborators and 'help deliver innovation that has impact and directly relates to something that is happening in that industry today,' Morrison enthuses.
That's been the primary driver for forming the materials science business, he explains. It will 'enable us to better serve the dynamic and fast-changing material science industry, and better support Waters' customers today, and in the future'.
Structure–property, and processing relationships
Understanding chemical structures and how they translate into physical properties is fundamental to polymer R&D. In fact, that enigmatic structure versus property relationship drives innovation in labs worldwide. As partners with their own ranges of Water and TA Instruments branded technologies, scientists at Rowan University and Virginia Tech in the US can glean precise and accurate information about those key elements – and their relationship.
Specifically, it helped Tim Long and Chris Williams from Virginia Tech define the parameters for a polymer used in the design and manufacturing of a product component with a degradation temperature above 600°C.
Through our collaborations, we're not just supporting our industrial customers, we are also influencing the future of the science itself

Damian Morrison
And, it is by understanding structure–property relationships that chemical engineers at Rowan University can effectively assess the biodegradability of polymeric compounds made from biomass feedstock like lignin from trees and the pulp industry. It is how compound chemists deliver against their polymeric objectives day after day.
Sustainable futures
The chemical engineering labs at Rowan University are already a US focal point for lignin and biomass R&D, with students exploring routes to sustainable polymers using a suite of Waters and TA Instruments apparatus. But associate professor Joseph Stanzione's research into the potential for herbs and spices to improve energy devices is taking analytical chemistry to a new level.
We see that companies are increasing their commitment to R&D into sustainable polymer innovation

Damian Morrison
It's an altitude that Morrison is happy to help Stanzione and Rowan University scale to. A high towards which Morrison sees material innovation businesses headed too. 'We are seeing that companies are in fact increasing their commitment to R&D into sustainable polymer innovation through the allocation of dedicated scientific resources whose sole mission is to develop more eco-conscious polymers and processes.'
Morrison is keen to see sustainability as the launch pad for Waters' continued growth in expertise. From the principles that underpin Waters' green ambassador Chris Stumpf's analytical chemistry to sharing molecular insight that scientists can draw on.
'Our commitment to collaborate with our partners across select applications will remain a key objective for the foreseeable future,' says Morrison. 'The nature of our collaborations best highlights our commitment to the materials industry, I feel. Through our collaborations, we're not just supporting our industrial customers, we are also influencing the future of the science itself,' he adds.
Double delve – Waters and TA Instruments
Chemists and polymer scientists across applications are benefitting from the combined analytical chemical structure characterisation capabilities of Waters using chromatography, chemistries and informatics with the property testing expertise of TA Instruments – which includes thermal analysis and rheology. Combining these technologies across the extended materials workflow delivers better performing solutions into the materials space.
The synergies created by bringing together Waters' chromatography and mass spectrometry expertise with the robust performance of TA Instruments' thermal analysis solutions becomes a huge asset to their partners. Chemists' quest to fully understand the structure–property relationship between chemicals and polymers is better served with the holistic approach that this consolidated offer makes possible.
Waters felt more like a partnership than a vendor-customer transaction […] that was intentional and part of the Waters culture

Damian Morrison
Bi-lateral transfer of knowledge
This video series of Waters scientific experts and its accompanying content not only outline how the Acquity Advanced Polymer Chromatography (APC) system enhances polymer analysis, they also emphasises the instrument maker's collaborative approach. 'It's true that our insight has been both broadened and refined by our partnerships, and that's a relationship I've seen from both sides,' says Morrison.
'When I was a compound chemist for Merck Sharp & Dohme back in the 1990s, Waters felt more like a partnership than a vendor-customer transaction. I know now that I was not just lucky in my engagement, and that the approach was intentional and part of the Waters culture.
That ethos is illustrated in Waters' partnership with Rowan University and Virginia Tech in the US as much as it is with its collaborations with Europe-headquartered analytical instrument maker Malvern Panalytical. The pair evaluated the degradation of drug delivery polymers, an analysis only made possible due to the unique combination of high resolution separation using the Waters' APC system with a true multi-detection system from Malvern, the Omnisec Reveal.
The collaboration demonstrated how the combined analytical capabilities of Waters and Malvern can provide R&D scientists higher sensitivity resolution data than ever before – meaning better insight into their samples and better products for consumers.
Waters' series of short educational videos demonstrate the APC system's ability to improve analytical insight into polymer samples faster and more efficiently than ever before.
In partnership with Waters Corporation, we've put together a bundle of free resources to support the precision polymer analysis collection.

Waters Corporation is a global leader in analytical instruments and software that has pioneered chromatography, mass spectrometry, and thermal analysis innovations serving the life, materials, and food sciences for more than 65 years.
View full profile