Advances in the chemical and life science industries have the power to transform our lives. New vaccine technology, personalised medication and nanomaterials are just a few recent examples. As you read this, dedicated scientists are working to find solutions to some of the world's greatest challenges such as climate change, healthcare and global hunger.
However, while pursuing these results, scientists must also navigate a myriad of complexity outside of their research. The compliance and regulatory landscape is becoming increasingly stringent, for example, while profit margins are tightening and budgets are shrinking. Managing these challenges takes both time and expertise, but these resources aren't always easy to dedicate in the fast-paced, scientific environment.
Lab scientists are also expected to juggle consumables management, instrument maintenance and staff training. Although prioritisation and problem-solving are part of a lab manager's skillset, these tasks can take time away from the fundamental research function of the lab, which can be at risk of ending up as just one more item in an ever-lengthening to-do list. So, how can we return time to science, and boost the creativity and productivity needed for tomorrow's innovations?
PerkinElmer is a leading, global provider of end-to-end solutions that help scientists, researchers and clinicians innovate for a better world. Understanding the demands of today's scientific environment, PerkinElmer OneSource Professional Services portfolio is dedicated to returning time to innovation and problem solving within the lab.
Here are five ways to enhance your lab's productivity and stay ahead of the competition in 2023:
1 Keep track of your time
In the modern pharmaceutical industry, there are countless everyday tasks that must be done to ensure a smooth-running, efficient and effective laboratory. Many scientists find that their daily to-do lists fill up with non-core tasks, such as instrument maintenance and troubleshooting, sample preparations, method transfer and validations, staff training – the list goes on. Amidst all of this, it can be easy to forget what the core task is: science.
An internal study at a top 20 pharmaceutical company found that up to 25% of research scientists' time is spent on non-core tasks. That equates to a loss of 12.5 weeks of discovery time each year.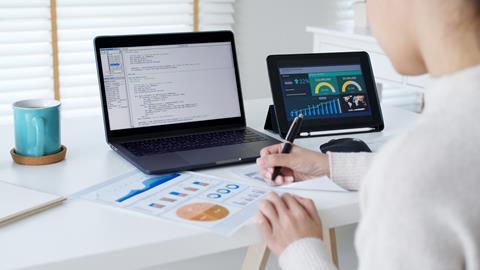 By defining your lab's activities as core or non-core and measuring the time spent on each, you can visualise where the team's time is going. A lab services provider can provide the resource for non-core tasks: managing your consumables and lab supplies, preparing your media, weighing compounds and other basic lab activities. This outsourcing will enable your researchers to spend more time concentrating on their core competency and boost your lab's productivity.
2 Make sure your instruments are working with you – not against you
It's important that all equipment is fit for purpose, but it's a misconception that more sophisticated instruments will increase your lab's productivity. New equipment can have long installation times and overspecification can introduce unnecessary complexity, disrupting workflows. With tightening budgets, lab managers and procurement teams must be able to justify any capital expenditure with strong return on investment projections.
Using data to make smarter decisions around how your laboratory assets are procured, deployed, utilised and managed drives improved overall efficiencies. Data is everywhere in laboratories; the challenge is compiling it in a usable way, so that it has the power to transform how your lab is managed.
A lab services provider can provide tools to facilitate asset utilisation data collection. Power monitoring, log file analysis and anonymised presence detection can allow you to take advantage of existing instrumentation, while optimising lab floorspace and running costs along the way. The data will also help you understand factors that justify asset replacement, such as frequent breakdowns and costly repairs.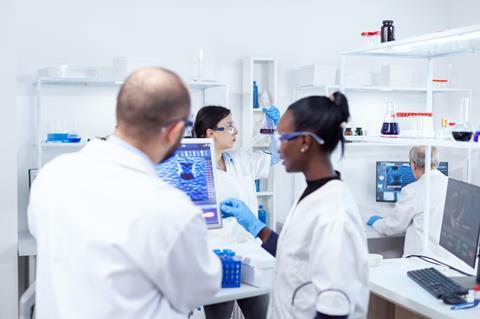 Scheduling regular maintenance is vital to keep your instruments running and avoid unplanned downtime that will disrupt operations and extend project timelines. Managing suppliers and service providers can be complex and time consuming. By collaborating with a multivendor expert you can have a single point of contact for all instrument maintenance, dramatically reducing time spent interacting with third parties.
3 Upskill your staff
Lab staff are a valuable resource in short supply. Sadly, there are no shortcuts: it can take up to 10 years of in-lab experience for a scientist to become fully competent in their field.
The current shortage of skilled scientists is making it more time-consuming and costlier to hire better-qualified staff. Once hired, training your new team members is essential for both long-term productivity and compliance, however this takes experienced scientists away from their research.
Investment in upskilling existing staff can both reduce the pressure of the current recruitment climate and improve employee retention. A good training programme should support staff at all levels. This includes both hands-on training for instrumentation and procedures, as well as more advanced training to foster individual staff members' talents.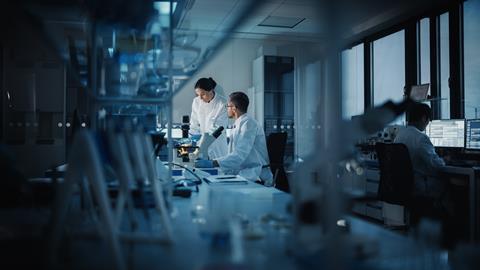 Outsourcing training can be a cost-effective option, with providers offering classroom, online and onsite training. Onsite training at your facility is ideal for training multiple team members to use and maintain instrumentation, as well as for customised training conducted by a specialised Field Application Scientist to overcome the unique challenges of your lab's applications.
4 Appreciate the complexities of compliance
Navigating today's pharmaceutical regulatory requirements can be challenging, but the penalties for non-compliance are extensive – lost time, staff attrition, fines, recalls or worse. Digitalisation has only added to the complexity, forcing laboratories to adopt a new mindset to compliance and auditing.
Lab managers must move away from traditional instrument validation approaches, and instead look to computerised systems validation, often integrated with their enterprise systems. Increased scrutiny of data integrity means regulations that apply to electronic record-keeping such as FDA 21 CFR Part 11 must be built into validation requirements, to ensure the security of electronic records. Data relating to formulations, clinical trials and any other sensitive areas must be tightly controlled.
Documents such as standard operating procedures also need to be created, and staff must be trained to follow them for all instrument usage, including administration and calibration as well as operation. Thorough records must be kept in order to provide proof of compliance. Acquiring the expertise and then dedicating valuable lab resource to manage compliance in-house can slow down productivity and extend timelines in even the best-run labs.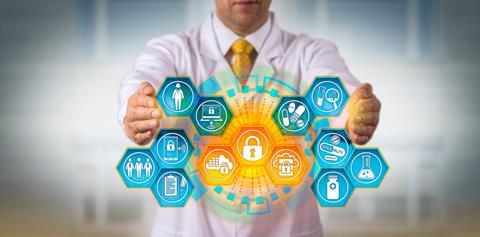 By partnering with an experienced compliance expert, you can leverage both knowledge and resource to ensure a best practice, strategic approach to compliance via a standardised delivery framework such as GAMP 5. A highly skilled, onsite presence will also help to enhance your lab's daily workflow and scientific processes, including method development, validation, quality control and data integrity assessments.
5 Partner with an expert
Labs are filled with highly skilled scientists, but no one is expert at everything. Outsourcing non-research tasks will increase productivity by keeping your team focused on their specialised activities and inspiring better scientific development.
Choosing to work with a lab services expert can improve your return on investment through a more strategic approach. For example, lab analytics will help you to define and visualise your activities, enabling asset optimisation and workflow solutions.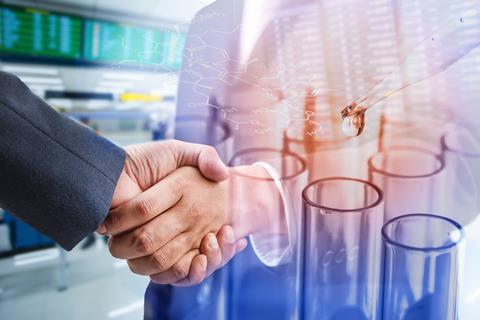 An expert services partner will complement your in-house expertise and capacity. This doesn't just mean taking on non-core activities, but also providing knowledge and insight from across the industry to help you overcome any future challenges.
Returning time to science
To make the most of your team's time in the lab, it's important to visualise workflows and have a good understanding of your lab's activities. This helps to prioritise tasks and meet your research goals. Your staff are crucial to the running of the lab, so invest in their training and development at all skill levels to keep them engaged and productive.
Outsourcing non-core activities and planning maintenance will free up your team and equipment for vital research. By working with an expert service provider, you can take a more strategic approach to productivity and leverage the knowledge, technology and resources of a scientific leader.
By giving time back to science, you can focus on the next big discovery.
About PerkinElmer OneSource:
OneSource Laboratory Services has built a complete suite of solutions that provide the knowledge, applications, services, and manpower today's labs need, including uptime optimisation, lab analytics and workflow solutions. Digital innovations give you access to real time reports that help you make informed decisions about your lab. And compliance issues are avoided with guidance from experts who have worked with companies like yours.
Our knowledge and experience spans across industries, including Pharmaceuticals, biopharmaceuticals, Food Safety, Environmental and Industrial. Wherever your challenges lie, OneSource Services will ensure that your lab runs at maximum efficiency, returning time to your scientists to do what they do best.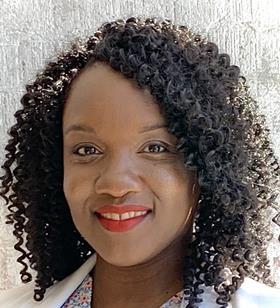 Bimini Cunningham is OneSource professional services line leader at PerkinElmer
Welcome to the Problem Solvers collection
1

2

3

4

5

6

Currently reading

Five ways to boost your lab's productivity