Three scientists, whose contributions help world-leading brands and SMEs develop and supply innovative, safe products, share their experiences working in the labs of contract research company Reading Scientific Services Limited (RSSL)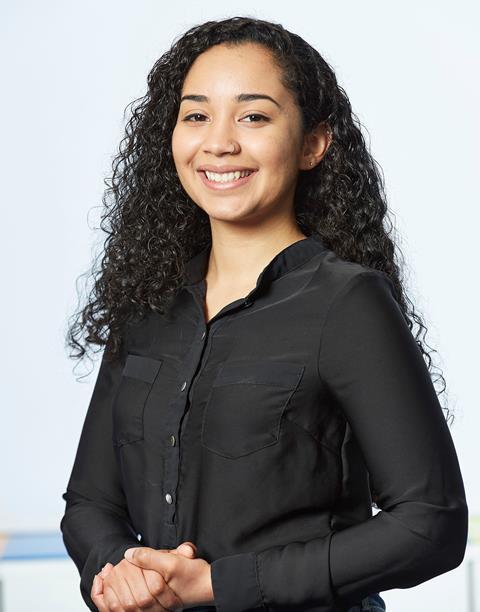 Aman Birk won't have to worry about paying back student loans thanks to RSSL's trainee scientist apprenticeship scheme.
Birk may only be 21 years old but she already has more than two years' lab experience, a permanent role at RSSL and is at the midpoint of an Open University BSc in natural science (specialising in biology).
She joined RSSL's apprentice trainee scientist scheme in 2017 and has contributed to the safety of the medicines that keep us healthy and the mouth-watering consistency of some chocolate brands we love.
'There is a certain particle size that chocolatiers like their product to be,' she says. 'So we use laser diffraction to determine the particle size before passing the data on so the chocolate can be made smaller, or smoother.
Everything I have learned here has blown my mind

Aman Birk
'It's nice when you know which brands the food or pharma samples we work on have come from. Seeing them on shop shelves and knowing that you played some part in their development feels good,' Birk says.
'Everything I have learned here has blown my mind.'
'I didn't know you could apply science to so many different things. I have been able to work in microscopy, figuring out where the foreign bodies that are found in products come from, which is really interesting,' Birk adds.
She adds that factors as obscure as the cut of a piece of glass, or the microscopic remnants of matter on that glass, can be pinpointed with RSSL's suite of investigative equipment. It's a level of forensic insight that can settle contamination disputes – such as a piece of glass in a sandwich packet or foreign material in drug product.
From trainee scientist to technician
Birk joined RSSL's two-year apprenticeship scheme with A-levels in biology, physics and maths following a lifetime of fascination and curiosity with the principles that underpin our world.
Participants in the scheme work within 10 of RSSL's specialist labs as part of the programme, with one day each week dedicated to a natural sciences higher national certificate qualification. Furthermore, RSSL's strong links with its parent company Mondelēz International, gives trainee scientists – and their colleagues – access to a global network of mentors and an online university providing valuable technical and soft skills training to help employees grow and achieve.
While she was in the scheme, Birk contributed to RSSL's science outreach programme and shared her experiences with the scientists of the future in schools and colleges.
Now permanently employed in RSSL's pharma microbiology department as a technician, her focus is the quality control and assurance that underpin the company's integrity. 'I support the operation of the microbiology lab. This involves carrying out quality control analysis on materials used in the lab as well as growing bacterial and fungal cultures necessary for routine analysis.'
Much of the work I do is time-limited and yet I don't see that as inhibitive, rather as a challenge

Daniel Nicolau
As RSSL's scientific apprenticeship programme lead, senior scientist Daniel Nicolau knows how valuable a team member Birk is, partly because he mentored her apprenticeship. Nicolau is inspired by RSSL's contribution to life-saving pharma. And, thanks to him, RSSL's clients can better understand the risks of packaging to food and pharma products.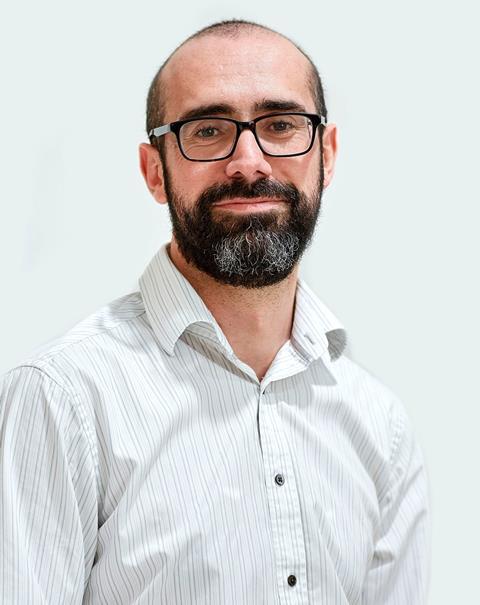 'Analysis of the wide variety of the samples generates results that don't always fit with current theory and consequently, over time, we gain a much better understanding of the properties of those samples.'
'Much of the work I do is time-limited and yet I don't see that as inhibitive, rather as a challenge,' he says. 'In academia, you can spend a whole career on one topic. In my role, I might have five or so days to answer a question. I have to think quickly and not just come up with the most likely answer, but provide an answer with an evidential basis.'
The challenges can sometimes be coming up with tests that prove two points in one or designing experiments using multiple techniques to investigate an issue for a client, he says.
Perfecting pharma packaging
As a technical specialist in RSSL's extractables and leaching division, it is Nicolau's job to ensure that the drug products produced by its pharma clients won't be contaminated by its packaging. That means medicines only improve a patient's health, not harm it.
Plastic packaging is not quite as inert as we would like to think and it is important to assess these risks on a case-by-case basis.
'We need to do the analysis to know what the impurity is and where it might have originated. We may redevelop the method or use complementary analytical techniques to see the sample in a different light – that happens frequently.'
In the pharma industry, where a drug products' shelf life can span several years, it is possible for unknown contamination to be triggered by the degradation of materials. It is RSSL's expertise that helps clients figure that out and mitigate it. 'These potential degradation compounds, or leachables from the packaging, might be given to a healthy person with no effect, but the patient taking the medicine may be far more susceptible to those compounds,' Nicolau says.
'While we don't often find anything of concern like that, the tests do still have to be done for compliancy.'
You must have faith in your expertise and knowledge, and be prepared to stand by it

Ellen Norman
Ellen Norman is RSSL's principal scientist and technology strategy lead – a role she has worked up to since joining the company's analytical chemistry and metals team as a technical manager in 2007.
She is a finalist in the Spotlight on women in Stem category of the Women in Business Awards, while RSSL is in the running for its Enlightened Employer award.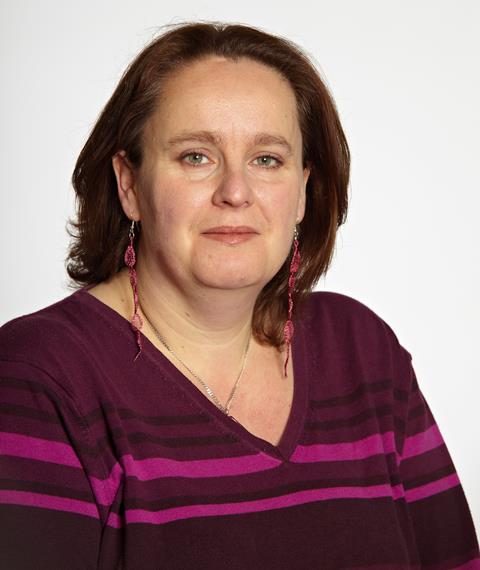 When a client requested RSSL's overview of the risk following an ammonia spill at a South American food factory, Norman's understanding of toxicology proved invaluable. The client was fearful of mass stock loss from the coolant contamination crisis and her advice saved the company a great deal of money. Her expertise in investigative analytical chemistry has resolved issues ranging from discoloured pharma and hand creams that are too runny to tainted infant formula and many more.
Integrity and honesty in scientific expertise
Norman considers herself a mentor and role model to all. 'I don't see myself as a role model for women particularly, I'm more of a role model for other people thinking of a career in science.'
The personal qualities she believes helped advance her career include 'integrity and honesty' she says. 'But you also need faith in your expertise and knowledge, and be prepared to stand by that – which is where honesty comes in. It's now my job to look across different teams, look at what the business is offering, what our clients need and devise a plan to meet those requirements for the future.'
And, as the company's lead on strategic innovation, it is clear those qualities have not only served her well but are now poised to shape RSSL's future.

Reading Scientific Services Ltd (RSSL) has been providing industry leading scientific and technical solutions for over 30 years to the global food (FMCG), pharmaceutical, healthcare and biopharmaceutical sectors.
View full profile