Chemical analysis of food products and ingredients is advancing what's achievable in product development, deformulation, reformulation and contamination identification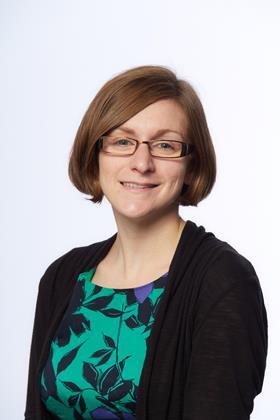 Quick and reliable identification and quantification of components from raw materials to finished foods is vital to a streamlined production process. It can also resolve quality issues and avert costly product recalls.
The addition of a 600MHz nuclear magnetic resonance (NMR) spectrometer at Reading Scientific Services Ltd (RSSL) expands the contract research organisation's ability to help food producers and manufacturers in their hour of need.
It builds on RSSL's capability to identify and quantify chemical contaminants in finished food products, raw materials and ingredients by significantly advancing the chemical identification facility. It also strengthens RSSL's emergency response service, allowing teams to swing into action the moment a relevant food safety or production issue alert is made.
You can get data from NMR in just two or three minutes

Catherine Frankis, RSSL technical specialist
'One of the advantages of NMR is that it can be done very quickly,' says Catherine Frankis, a technical specialist within RSSL's investigative analysis laboratory. 'You can get data from NMR in just two or three minutes. Obviously, you must prepare your samples, which can take an hour or even just half an hour. Compared to some chromatography runs, where you have to wait for your solutions to separate through columns, it's a very quick analytical method.'
RSSL's emergency response service is an annual membership that offers access to selected testing services covering a range of contaminant expertise 24 hours a day, seven days a week, 365 days a year. 'It is designed to help our clients in situations with potential for a huge product recall,' adds Catrin Dobson, a senior scientist in the investigative lab. For example, it can prove vital to a client that has been alerted to a detergent aroma coming from a beverage consumed by a customer who has been taken ill. In such instances, the emergency response service can provide expertise in real time.
Sample sizing benefits
Frankis says that while a pure sample of material as small as 0.5 mg can give a good quality proton NMR spectrum, most combination matrices require 10–20 mg of sample. 'Recording carbon spectra requires larger amounts due to the reduced natural abundance of the spin-active carbon-13 isotope,' she adds.
NMR can provide a greater level of detail on the chemical composition of a problematic material

Catrin Dobson, senior scientist
Access to a representative sample of the bulk material ensures the result reflects the sample as a whole. Extraction of larger sample amounts, to enable concentration, is also important when analysing for low level contamination. In a suspected contamination, direct comparison of a dissolved test sample or extract against a control sample will highlight any difference immediately.
Any additional signal – or signals – in the sample spectrum is an indicator of an additional compound. Characteristic signals observed in the spectra can be indicative of, for example, the presence of polyoxyethylene, which can be found in non-ionic cleaning products.
Silicone bake off
Silicone coatings used to lubricate baking moulds and trays can migrate into baked foods during manufacturing processes. By extracting silicone from a baked food product, RSSL analysts are able to provide reliable estimates of migration levels. Similarly, a direct solvent extraction of a beer sample allows quantification of any silicone material present in the beverage. Used in the fermentation process as an anti-foaming agent, silicone creates a distinct signal. Comparing the silicone signal against an appropriate standard solution is what makes quantification possible.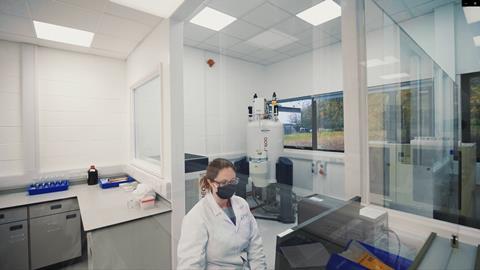 However, more commonly there are instances where the structure of the contaminant(s) is unknown and NMR is an essential tool for confirming the identification of such contaminants. The 600 MHz instrument will enable RSSL to more easily elucidate complex structures. 'Our 600MHz magnet NMR also gives us greater capacity to tell two similar structures apart than our 400MHz magnet NMR instrument provided us, which will be invaluable for problem solving projects,' adds Dobson. The NMR team provides a greater level of detail regarding the chemical composition of the problematic material. This extends to troubleshooting why a process has failed – revealing, for example, that an emulsion is unstable. NMR can be used to characterise the components and help to diagnose the root cause of the performance issues.
Authenticating food using chemometrics
The other advantage of a bigger magnet, says Frankis, is that it gives 'finer detail to our fingerprints'. It means RSSL receives better quality statistics out of its generated data. That data can be used for chemometrics – the application of statistics to the field of chemical analysis. 'Chemometrics is a statistical evaluation that relies on you having a set of reliable data. That provides the foundation for what constitutes a good sample. That database needs to be as robust as possible, with multiple good samples.
Chemometrics could prove particularly useful in authenticating geographical indication products

Catherine Frankis, RSSL technical specialist
'If your model is statistically robust enough and you put in a bad sample it will tell you the sample is bad. Or rather, that the sample isn't within the acceptable statistical error range. The process could prove particularly useful in authenticating geographical indication products like champagne, Irish whiskey, Kalamata olives and Parmigiano Reggiano.
'Non-targeted screening for contamination is another area that can benefit,' Frankis says. The traditional method of assessing a material for contamination would be to look for a specific contaminant, but you need to know what you're looking for. NMR makes it possible to look for differences from an exemplar and any differences in the spectra.
This approach can determine if a material conforms to the norm or a specification, such as the type of honey and any special designation it has. It can show if ingredients such as eggs or dairy products are of the correct quality. Although analysis may start out as non-targeted, the advantage of NMR is the depth of chemical information held in the spectrum. The data obtained can help to understand, from a chemistry point of view, why a material is not conforming.
Solid state NMR
The team is also excited by the fact that this new investment gives them access to two NMR instruments, which creates potential for use of the previous 400MHz version for solid state analysis. The chemical structure of natural polymers, like plant-derived food sources and ingredients, makes them insoluble in solvents. 'Now that we are able to add a probe for solid state analysis onto the 400MHz machine we start to understand the structures of solid materials which could help product development teams,' says Frankis.
RSSL can help brands navigate contamination issues

Catherine Frankis, RSSL technical specialist
For product reformulation and deformulation – backwards engineering of products – NMR offers potential benefits. For example, NMR can be used to examine and identify potentially fraudulent products as it can identify the varying levels of components present and determine if ingredients like emulsifier or specialist fat have been substituted. Adopting these new technologies means that RSSL is able to help brands navigate contamination issues and advances the analysis of foodstuff for a range of other applications. This will also be boosted by the expansion of the NMR capabilities within the team.
The investment heralds a 'very exciting time' for the NMR team says Frankis. 'With the addition of the new instrument and the exploration into potential new applications and expansion of the service offering.'
About RSSL
Reading Scientific Services Limited (RSSL) is a contract research organisation (CRO). We lead the future of innovation in food and consumer products with our team of more than 300 research scientists and product developers. Our innovation and scientific expertise has helped our partners to develop and manufacture products that consumers love and trust in more than 50 markets across the globe. We take a collaborative, agile approach and work alongside our clients as a trusted partner, helping to bring ideas to life and deliver innovative solutions from product concept to pilot plant and full scale manufacture - whether you require short project-based support or fundamental research to assess and analyse wider market issues, RSSL will work with you to arrive at a consumer-winning solution that will put your brand at the forefront of the food industry. Find out more

Reading Scientific Services Ltd (RSSL) has been providing industry leading scientific and technical solutions for over 30 years to the global food (FMCG), pharmaceutical, healthcare and biopharmaceutical sectors.
View full profile
Welcome to the food science collection
1

2

3

4

5

Currently reading

Perfect precision in food product analysis

6