The fine relates to off label marketing and is the largest payment of its kind ever made by a drug company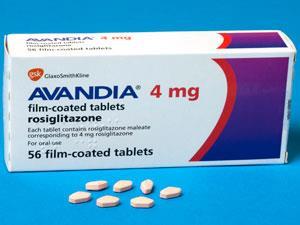 GlaxoSmithKline (GSK) has been hit by a $3 billion (£1.9 billion) fine in the US for so-called off label marketing – the illegal practice of promoting medical products for uses that have not been authorised by the regulators – as well as failing to report safety data.
The fine, which relates to antidepressant brands Paxil (paroxetine) and Wellbutrin (bupropion) and diabetes brand Avandia (rosiglitazone), is the largest payment ever made by a drug company.
The US government alleged that GSK behaved illegally in several ways. In particular, it said that the company promoted Paxil pills for treating depression in patients under age 18, even though the authorities had not approved paediatric use. In addition, it said that GSK promoted Wellbutrin pills for treating a range of conditions, including obesity, sexual dysfunction and substance addiction, that did not reflect the authorisation granted by the regulators. The part of the settlement relating to Avandia pills concerned allegations that GSK failed to report all the safety data from clinical trials.
Avandia was once a blockbuster drug for GSK, bringing in several billion pounds in sales each year for the company. But its use declined after 2007 as evidence surfaced that it increases the risk of heart problems, and the drug now contributes only a small proportion of the company's sales. In September 2010, the EU decided it should be withdrawn from the market and the US restricted its use.
Fines for such behaviour are not uncommon, but the size of this one is notable. The previous record was set by Pfizer, which in 2009 was fined $2.3 billion for off label marketing of four of its drugs.
As such it is likely to prompt familiar discussions about why this kind of behaviour persists despite the enormous fines it attracts. Many commentators argue that the best way forward is to call to account – in a personal capacity – the individual executives involved.
GSK said that the fine would be covered by 'existing provisions' – it had agreed 'in principle' to pay $3 billion in November 2011.
'Today brings to resolution difficult, long-standing matters for GSK,' said chief executive Andrew Witty. 'Whilst these originate in a different era for the company, they cannot and will not be ignored. On behalf of GSK, I want to express our regret and reiterate that we have learnt from the mistakes that were made.'