Animal rights groups are engaging with researchers and regulators to develop replacement tests and ensure they're adopted
The European Chemicals Agency (ECHA) has begun to ask companies to demonstrate that they have carefully considered using alternatives to animal tests before submitting test proposals under EU regulations on registration, evaluation, authorisation and restriction of chemicals (Reach).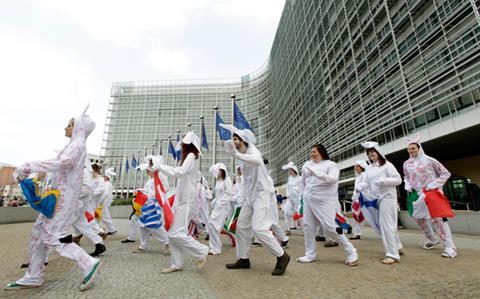 The move follows a ruling from the European ombudsman, after a complaint from the European Coalition to End Animal Experiments (ECEAE) that the ECHA was not fulfilling a Reach requirement for animal testing to be conducted only as a 'last resort'. Last year, the ombudsman also upheld a complaint by animal rights group People for the Ethical Treatment of Animals (Peta) that the ECHA was not doing enough to enforce substitution of animal testing by companies preparing Reach chemical safety data.
The ECEAE is an accredited ECHA stakeholder, comprising 19 member organisations, most of which are non-governmental organisations (NGOs) that campaign against animal testing. Its place at the table reflects the rational, scientific approach that several NGOs are taking to reducing animal testing. 'Our experience of NGOs is very constructive and very positive,' says George Cartlidge, senior scientific officer at the ECHA. 'We are very open to what they have to say.'
'There is a need for us to promote alternatives, for example for skin, but there are some cases where the tests are not good enough,' adds Cartlidge.
'We work to ensure that a validated alternative is both accepted and used,' says Katy Taylor, director of science at Cruelty Free International, an ECEAE member. Developing an alternative test is 'a massive step', followed by external validation, acceptance by the Organisation for Economic Co-operation and Development (OECD) and an official test guideline. However, despite the vast investment to get to this point, tests are often left by the wayside, she says. 'Just being an OECD test guideline is not the end of the story.'
Reluctance to change
Cruelty Free International has input into the test guideline process, as part of the International Council for Animal Protection in OECD Programmes (ICAPO), a coalition of 10 animal protection organisations, which has official status at the OECD. 'We make sure that the language is understandable, fair and correct,' says Taylor. 'ICAPO is very well organised and we work very well together. We tend to work best when we know what each other's niches are.'
It has been a tough slog but I'm hopeful that we will be able to address as many of the animal replacement opportunities as are available
The Peta International Science Consortium (PISC) is another ICAPO member that works to accelerate development, validation and implementation of alternatives to animal testing, explains Gilly Stoddart, associate director of PISC and Peta UK's head of science. Stoddart, who has a PhD in drug delivery and several years' R&D experience, is currently focusing attention on a zebrafish embryo test, which has an OECD test guideline. 'Despite clear animal welfare advantages, we are still seeing reluctance to use the test instead of one on adult fish,' she says. PISC is working with a group of scientists on the topic, trying to ensure that more guidance is made available to regulators and researchers.
Many of the validated alternative tests are for skin and eye irritation and skin sensitisation, which have relatively simple and well-understood mechanisms. 'Skin and eye tests have been replaceable for a long time. Some of these tests have been around since 2004, even before Reach entered into force,' says Troy Seidle, director of research and toxicology at the Humane Society International (HSI), also an ICAPO member.
Cruelty Free International, PISC, and HSI have all been pushing for Reach technical annexes to be updated to include the alternative skin and eye tests. The European commission only recently began a consultation on changes to Reach testing requirements, with entry into force expected in 2016.
The update will remove in vivo test requirements for skin and eye irritation and acute toxicity. For skin sensitisation, the commission proposes waiving in vivo tests only if enough information can be generated using alternative methods.
'The wheels were only really put in motion due to our pressure, which started two to three years ago,' says Taylor. 'It has been a tough slog. Some member states have taken an unduly conservative position,' adds Seidle. 'With the amendments of the Reach Annexes, which I hope will happen in time to make a difference for the 2018 registration deadline, together with updates to ECHA guidance, I'm hopeful that we will be able to address as many of the animal replacement opportunities as are available,' he says.
International accord
However, progress in the EU is just 'the tip of the iceberg,' adds Seidle. For an international company wanting to sell products around the world, just one market requesting animal tests can affect its approach to alternatives. HSI has representatives in a range of countries, including Japan, India, Brazil, Canada and Australia. 'There is no chance of actually reducing the use of animals if you are dealing with a product or chemical that is being traded across all of those economies, unless we can get them all to fall into line,' says Seidle.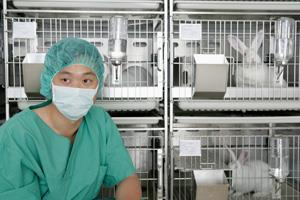 HSI doesn't directly fund development of new alternative methods, largely because of the tremendous costs involved. 'The EU is putting in €30–50 million (£21–35 million) at a time. We don't have that kind of money,' explains Seidle.
Instead, the NGO is working to bring European and American research teams together. 'In this era of globalisation, it's about creating systems for research collaboration from day one. When you look at the pipeline of development, validation and implementation, it really greases the skids and removes some of the bottlenecks.'
Between 2010 and 2014, HSI was involved in an EU-funded project called AXLR8, together with the Free University of Berlin, Germany, and the Flemish Institute for Technological Research in Mol, the Netherlands. The project was set up to help networking, information exchange and planning among scientific researchers and stakeholder groups. 'We organised a number of workshops to bring people together – just scientists talking to scientists,' says Seidle.
HSI has also funded conferences, including China's first on 21st century toxicology, in July 2015. 'We pulled in the OECD and some of the leading EPA [Environmental Protection Agency] and other scientists in the area to begin networking processes,' says Seidle.
Pinning down the pathways
PISC also organises scientific workshops and webinars, as well as regularly presenting at conferences. It is currently offering up to three cash awards, totalling €7000, for scientists contributing to knowledge on adverse outcome pathways (AOPs) stored in a web-based Wiki platform created by the US EPA, the European commission's Joint Research Centre and the OECD. AOPs describe the chain of biological steps that lead to an adverse effect in the body, beginning with a molecular initiating event. By focusing on minute mechanistic steps, an AOP lends itself well to a series of targeted in vitro tests, backed by computer modelling.
I think the adverse outcome pathways approach is a tremendous step forward but disease processes are still very complex
'The purpose of the contest is to encourage researchers to add comment to existing AOPs, or to more directly collaborate on building existing AOPs with current developers,' explains Stoddart. 'We recognise that AOPs are the way of the future,' she adds. Meanwhile, HSI is taking advantage of the momentum behind the AOP approach to push it into medical research fields too. Toxicology and biomedical research have the same problems – the animal models don't work, says Seidle.
'I think the AOP approach is a tremendous step forward, because it is enabling people in the scientific community to understand how you can bridge from a complex effect that could occur in a human to something you could measure in a test-tube in an artificial system,' says Gerry Kenna, director of the Fund for the Replacement of Animals in Medical Experiments (Frame), UK.
'However, AOP analysis is very complicated,' he cautions. 'The reality is that in many cases you are talking about complex disease processes. We simply haven't got there yet.'
Training the testers
Frame was one of the first NGOs to adopt a scientific approach to reducing animal use. 'We have always promoted good science around the principles of refinement, reduction and replacement of animals. That was a visionary statement 45 years ago,' says Kenna. 'We don't campaign against animal use, but for effective animal use where necessary.'
The Frame Alternatives Laboratory (FAL) at the University of Nottingham's School of Biomedical Sciences, was set up in 1991. In its early days, the FAL developed a number of assays that went on to achieve scientific validation. Tests were cross-validated in large collaborative programmes by the FAL and other laboratories, including the EU reference laboratory for alternatives to animal testing (EURL-Ecvam).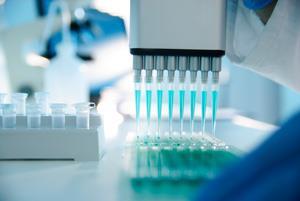 Much of the FAL's work is carried out in partnership with cosmetic and household product companies. Frame has also provided European training schools in experimental design and statistics. Several of the NGOs, including HSI and PISC, provide funding for training in alternative methods, often through a non-profit research and testing lab called the Institute for In Vitro Sciences (IIVS). The IIVS outreach programme provides guidance and training in non-animal testing methods to government agencies and industry around the world, with a recent focus on China. 'We are training from the ground up so that when regulators are confronted with alternative method data, they understand how they were generated and what the numbers mean,' says Seidle.
'We have done really well with skin irritation and sensitisation, but now we need more focus on acute systemic toxicity and chronic toxicity testing,' says Stoddart. Alternative tests for reproductive toxicity and carcinogenicity remain 'extremely challenging', she adds. 'It's going to take a lot of effort to replace these methods. We need to make sure that investment is targeted to the right areas and to focus on getting regulators on board early in the process,' she adds.
'I have been doing this for 20 years and I am happy we have finally reached a point where science has caught up with our ethical ambitions,' says Seidle. 'The more progress you make, the more you realise how much there is still left to do.'